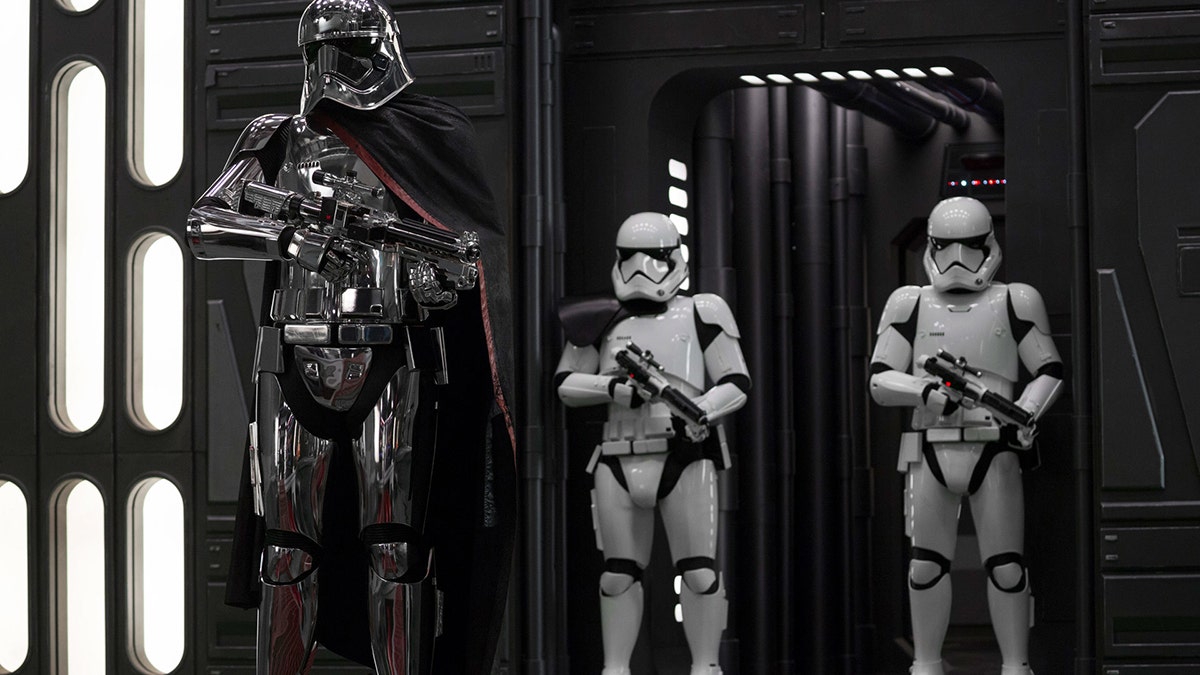 As the "Star Wars" struggle continues to both struggle and grow, Lucasfilm has made the surprising call to create another trilogy within the universe created by George Lucas in 1977.
Lucasfilm announced on Thursday that director Rain Johnson, who previously wrote and helmed "Star Wars: The Last Jedi," will continue on with the franchise through the development of a new trilogy of movies. This is in addition to the Skywalker saga, which "The Last Jedi" marks the eighth in an expected nine installments, and the stand-alone anthology stories such as "Rogue One" and "Solo."
Johnson's films will not continue the flagship narrative, but will instead introduce new characters from a corner of the galaxy that has not been previously explored in existing "Star Wars" lore. He will be joined for the new venture by long-time collaborator Ram Bergman as a producer.
"We all loved working with Rian on 'The Last Jedi,'" said Kathleen Kennedy, president of Lucasfilm said in the announcement. "He's a creative force, and watching him craft The Last Jedi from start to finish was one of the great joys of my career. Rian will do amazing things with the blank canvas of this new trilogy."
"We had the time of our lives collaborating with Lucasfilm and Disney on The Last Jedi," Johnson and Bergman said in a joint statement. "Star Wars is the greatest modern mythology and we feel very lucky to have contributed to it. We can't wait to continue with this new series of films."
As if that wasn't enough news to get "Star Wars" fans excited, The Hollywood Reporter notes that Disney CEO Bob Iger mentioned the development of the first live-action TV series based in the "Star Wars" universe. In an earnings call Thursday, Iger reportedly revealed that the show is currently scheduled to debut on an undisclosed Disney streaming service in 2019.
"Star Wars: The Last Jedi" hits theaters on December 15, 2017.