Stan Lee sued by massage therapist for alleged sexual misconduct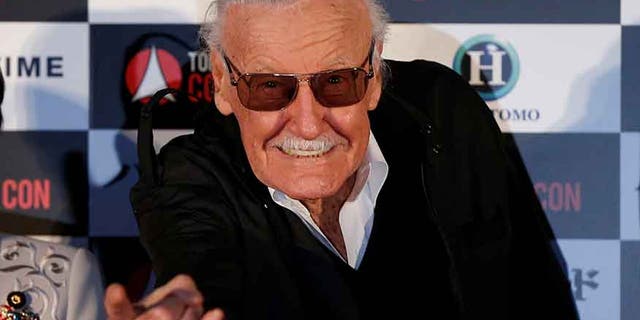 Stan Lee, the mind behind most of Marvel's superheroes, is being sued by a massage therapist who claims he acted inappropriately during two sessions in Chicago last year.
In the suit, filed Monday, Maria Carballo reportedly names Lee and his former assistant, Max Anderson, and is allegedly seeking $50,000 in damages. According to TheWrap, she claims she showed up to the Hyatt Regency hotel to perform a massage on Lee, who she alleges began fondling himself 30 minutes into the session. She says she told him to turn over in an effort to diffuse the situation, but claims he started moaning when she reached his thighs.
She alleges that she left after that, only to return the next day under the promise that there would be no further incidents after Lee reportedly called her employer to apologize. However, he began moaning when she reached his thighs again, prompting her to threaten to leave. A nude Lee allegedly convinced her to stay, and she began performing a Shiatsu massage with her feet. She then claims he grabbed her foot and moved it to his penis. She alleges she left as soon as she freed her foot.
Lee, however, is completely denying the event ever took place. A representative for the star, Keya Morgan, told TMZ, "I have no idea what the convict Max Anderson did, but Stan Lee is 95 years old, completely harmless and is 100 percent innocent, and denies any such false accusations."