Sony denies claims it admitted to faking several Michael Jackson songs on posthumous album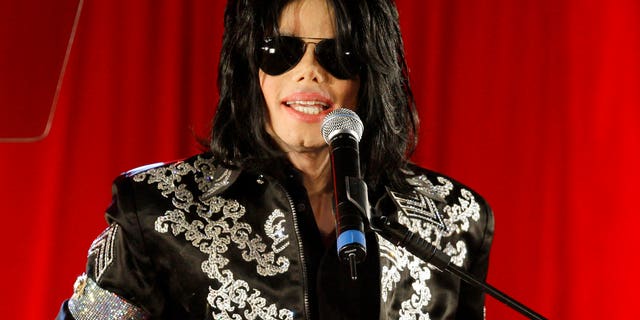 Sony Music Entertainment and the Michael Jackson estate are denying earlier reports the record company admitted this week to releasing three fake songs on the singer's posthumous album.
Zia Modabber, of Katten Muchin Rosenman LLP, the attorney representing both Sony Music and the Jackson estate, said in a statement: "No one has conceded that Michael Jackson did not sing on the songs. The hearing Tuesday was about whether the First Amendment protects Sony Music and the Estate and there has been no ruling on the issue of whose voice is on the recordings."
Modabber's statement comes after multiple reports that the record company admitted to using a King of Pop impersonator on three songs in the "Michael" album, released in 2010.
THE EAGLES SURPASS MICHAEL JACKSON FOR NO.1 ALBUM OF ALL TIME
The Jackson estate and Sony Music are fighting a class-action suit filed by a fan, Vera Serova, who claimed in 2014 the producers of the posthumous album had Jason Malachi sing in place of Jackson for the album, Vulture reported.
According to Vibe, the songs were "Breaking News," "Monster," and "Keep Your Head Up."
TMZ reported Malachi confessed to taking part in the recording back in 2011.
SAM SMITH SLAMMED FOR SAYING HE DOESN'T LIKE MICHAEL JACKSON
Jackson's longtime friends, Eddie Cascio and James Victor Porte, initially suggested they recorded the songs in a basement in 2007, but failed to back up their claim.
Serova noticed dozens of inconsistencies with the songs and used an audiologist to back up his own theory, according to a hip-hop website.