Snooki Ball Drop Stunt Banned From Times Square New Year's Celebration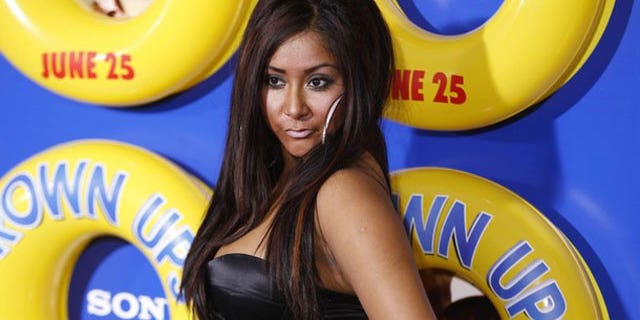 NEWYou can now listen to Fox News articles!
It looks like New York City won't get to ring in the new year by seeing Snooki drop from a glass ball in Times Square. But that doesn't mean they have scrapped the idea entirely.
According to a new report from PopEater.com, "the Snooki ball drop isn't going to happen in Times Square." Insiders tell Rob Shuter, "At midnight, the crowd and the media will be watching Mayor Bloomberg, Dick Clark and the official ball drop, not a cast member of 'The Jersey Shore.'"
But fear not, Snooki's planned drop will take place in the cast's beloved hometown during filming, Seaside Heights, N.J., TMZ reports.
While Snooki told USA Today that MTV was planning the stunt featuring the pint-sized star in New York City, PopEater says security officials have banned the Snooki drop.
"No way would they allow this to take place. MTV rents a position in the Square that night like every other media outlet," an insider tells Shuter. "You can't get access to the Square without an official credential. You have to play by the official rules or you get kicked out, which is exactly what has happened to MTV and Snooki."
Fox411.com's request for comment from MTV was not returned Wednesday.