'Sisters' Star Tina Fey Reveals the Funny Secret to Her Friendship With Amy Poehler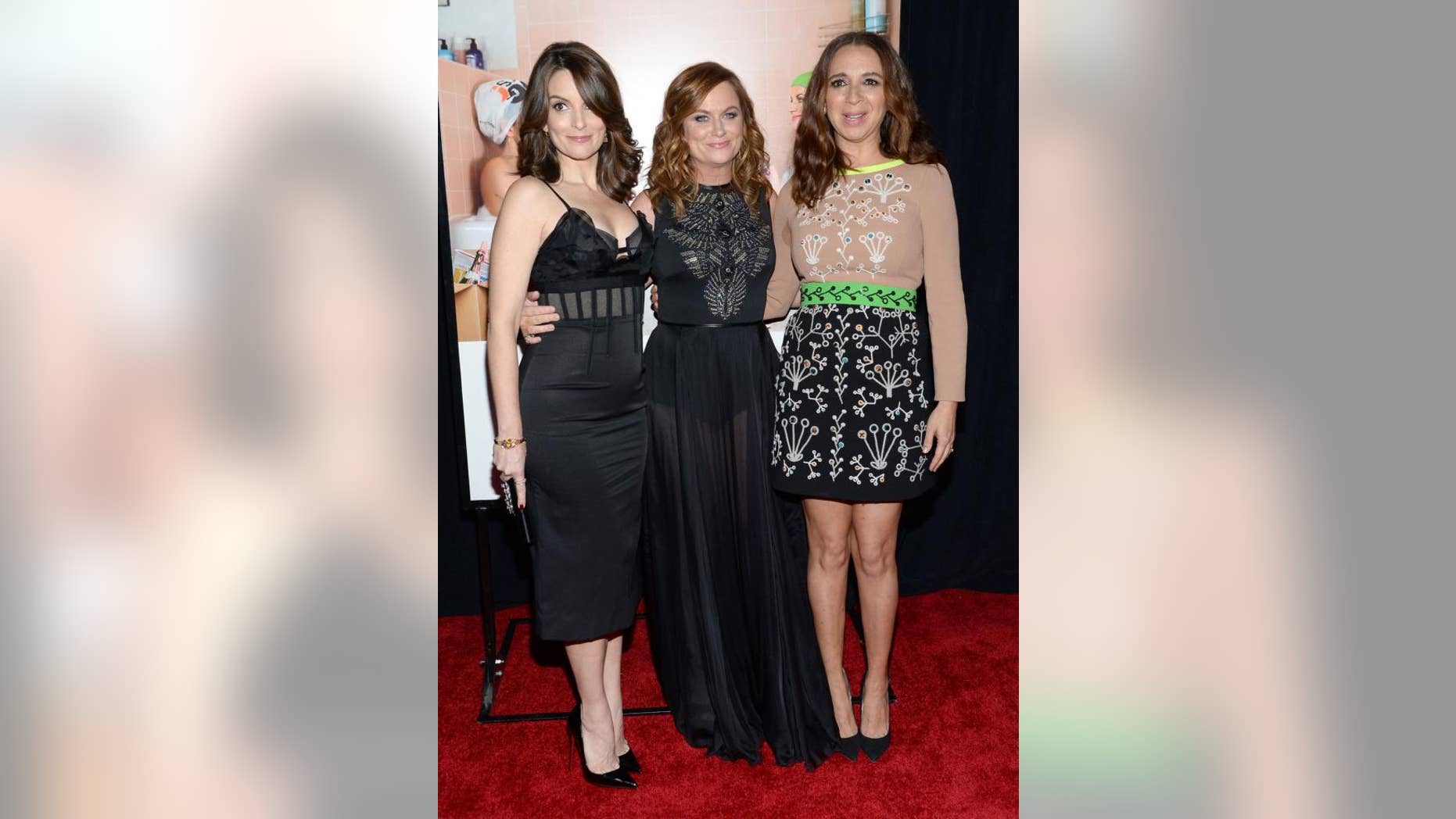 The cast of the new comedy "Sisters" kicked off the premiere in the same way their characters say goodbye their childhood home: with one huge party.
In their hilarious new film, Tina Fey and Amy Poehler lead a cast of comedy heavyweights including Maya Rudolph, Rachel Dratch and countless familiar faces from "SNL" — all of whom were on hand to help celebrate the film.
What's more, every single one of them couldn't be happier about the project.
"Knowing Paula Pell wrote it, I didn't even have to see the script to know I wanted to join," says Dratch, who is also well known for her Debbie Downer character on "Saturday Night Live." "It's like our little sorority that keeps on going and giving, and it's always fun. I would do anything with those guys."
Pro wrestler and actor John Cena couldn't agree more. "Not only are Tina and Amy extremely gifted, but everybody just wanted to make a hilarious, rager-of-a-party, crazy movie," he says. "Everyone will laugh at this one."
We gotta say, we're inclined to believe Cena. Tina Fey and Amy Poehler have been making audiences laugh for decades. They were the first female duo to man the "Weekend Update" desk on "SNL"; they starred together in the 2008 comedy "Baby Mama"; and they've hosted the Golden Globe Awards three times. That said, we at Fox News Magazine had to know the secret to the long-lasting friendship.
"Every five years, we go to a state park and we spend a week there naked," Fey deadpanned. "And if we survive, we're still friends."
"Bridesmaids" actress Maya Rudolph, who has also worked closely with Fey and Poehler on "SNL" (and stars as Brinda in "Sisters") has a slightly different answer. "I think we've all realized, as time has gone on, that we really are a family. And [we're] such a tiny cluster of people. It's so nice when we can be together, and especially work together." (It's also worth mentioning that none of the leading ladies have biological sisters, so Rudolph's words just might ring truer than we realize.)
And since they all consider each other sisters (despite not a single of the three leading ladies having any biological sisters of their own), they're going to treat each other like family around the holidays — especially when it comes to gifts.
"I don't care what anyone says — I like to give and receive presents," Fey joked. "My wishlist is gym clothes and new potholders. Like, I've officially turned into my mom where I'm like, "I don't want anything — just give me some potholders!"
"Sisters" opens nationwide on Friday, December 18. Be sure to get some tickets and show these ladies some sisterly love!