'Sister Wives' Bigamy Prosecution Would Be Rare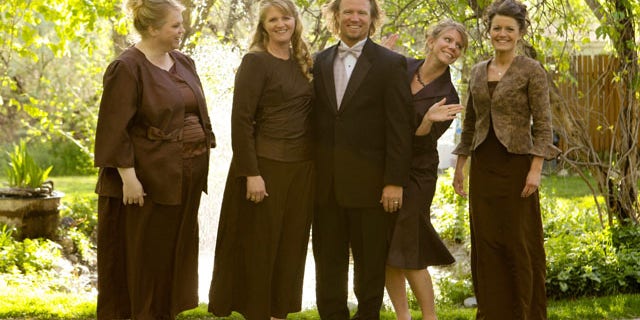 Kody Brown better not have any skeletons in his many closets because a TMZ review of Utah bigamy cases reveals no one -- at least no one we could find -- has ever been prosecuted for bigamy in recent times unless the perp was suspected of a collateral crime such as child endangerment.
Law enforcement sources tell us there are so many polygamous families in Utah, that officials simply don't have the resources to go after all of them unless they're made aware of a more serious crime, such as a the taking of a child bride, false imprisonment or anything violent.
As we previously reported, the Brown family -- featured on the TLC show "Sister Wives" -- is currently at the center of a bigamy investigation and could face up to five years in prison if convicted.
The case is currently in the hands of the Utah County Attorney's office, and the guy in charge, Jeff Buhman, tells us, "In my experience ... there has never been a traditional polygamist family charged with the sole crime of bigamy."