Shia LaBeouf forced to wear 'Hannibal Lecter' mask in jail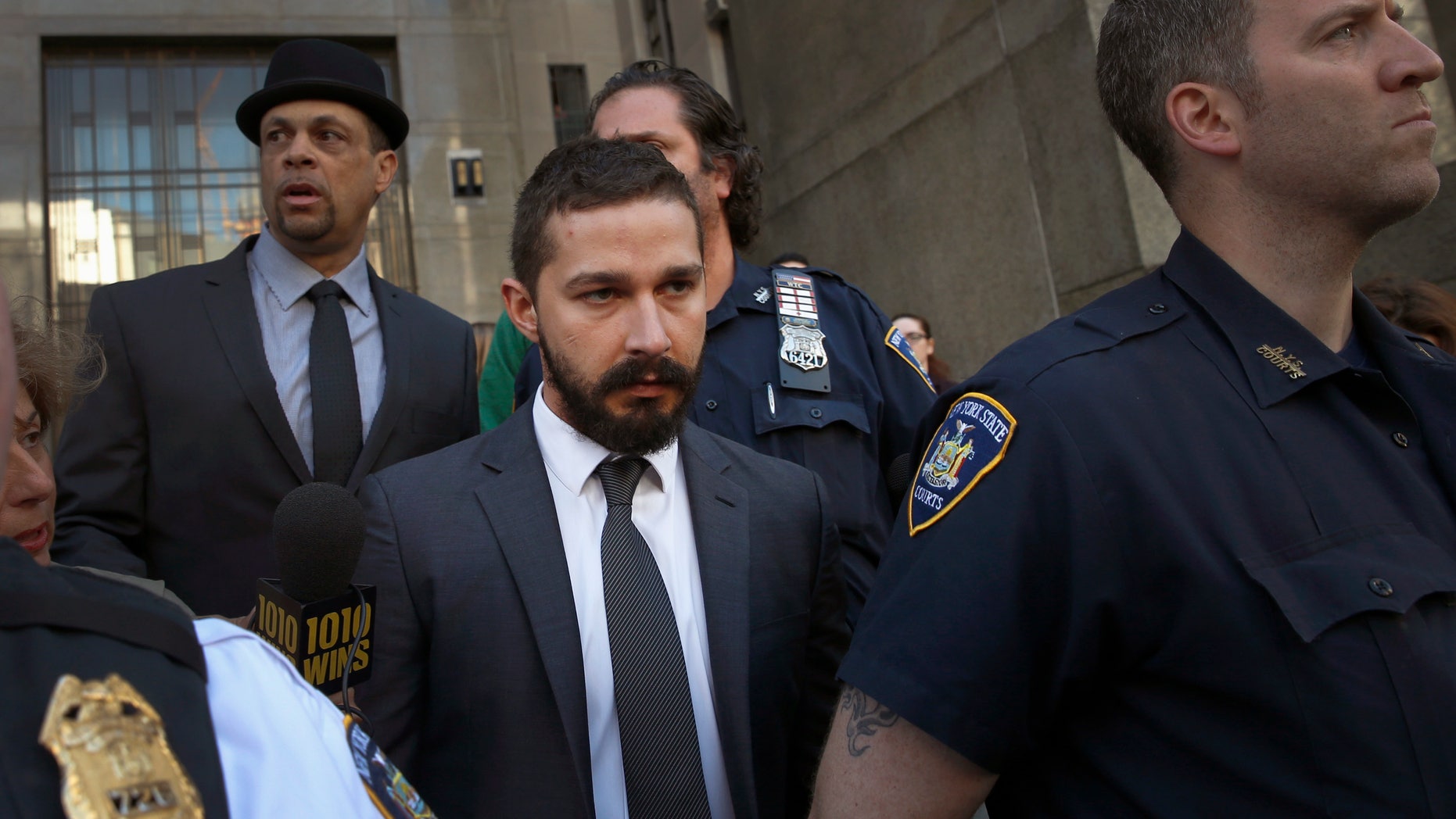 Shia LaBeouf admitted on "The Ellen DeGeneres Show" Friday that he was put in restraints after spitting on a police officer during his disorderly conduct arrest earlier this year.
The 28-year-old actor had been watching a performance of "Cabaret" on Broadway in June when he started smoking cigarettes, yelling at the actors on stage and swearing at security guards as they escorted him out.
LaBeouf recounted that he was taken to jail and spent around 24 hours there. It wasn't his first arrest but admitted it was the, "worst time… and quite scary."
"They put a 'Hannibal' mask on me and a lead jacket," he revealed. "It was really rough."
When DeGeneres asked why the authorities had put a mask and jacket on him, LaBeouf confessed, "Yeah, I spit on a cop. That's a no, no. I'm sorry if you're watching, dude. I'm sorry. That was crazy man."
Last month he pleaded guilty to disorderly conduct and if he stays in alcohol treatment for at least three months and out of trouble for six months the plea can be withdrawn and the case will be dismissed. LaBeouf credits his mother who raised him as a single parent, for helping him straighten out telling him to, "stop f--king around."
The arrest followed a string of odd behavior who confessed to going through "an existential crisis" and made "some judgment errors."