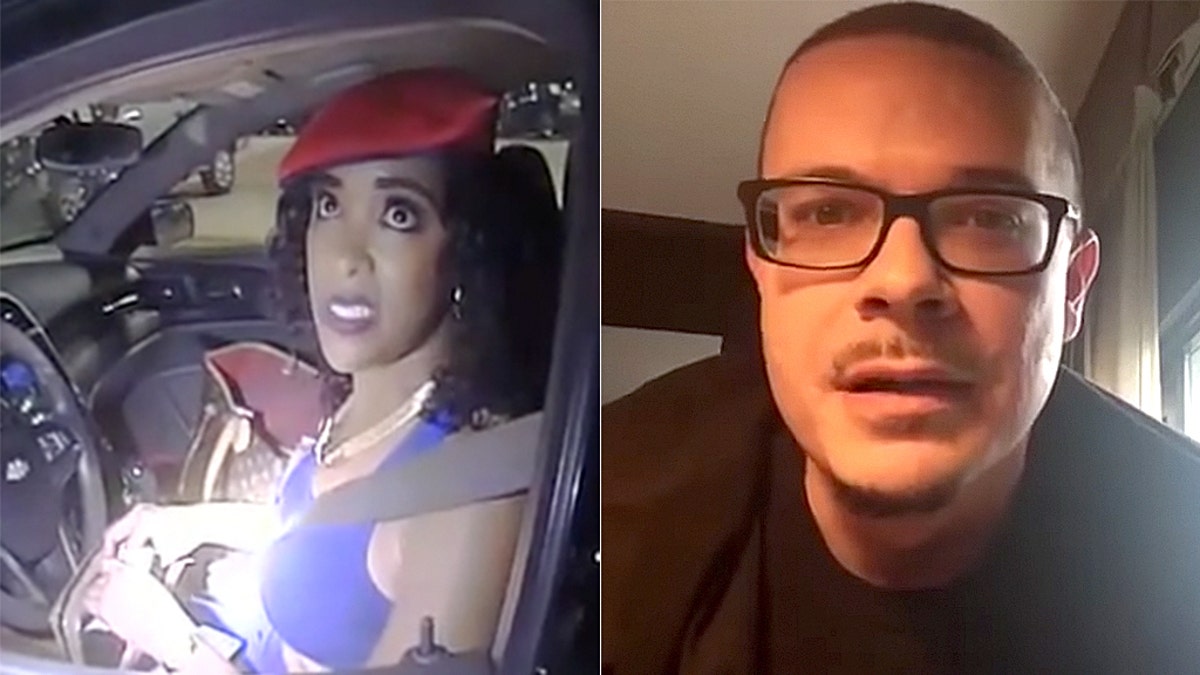 Social activist and the Intercept columnist Shaun King is being widely slammed for pushing a story about a state trooper sexually assaulting a woman that has been discredited when police body camera footage did not corroborate the story. The controversial King has backtracked and deleted damaging social media posts in which he said the trooper committed "rape" – but it's too late for many critics.
Sherita Dixon-Cole had accused Officer Daniel Hubbard of sexual assault during a traffic stop on Sunday and King was quick to push her version of events. Earlier this week, King appeared on Radio 103.9 in New York and pushed the now-discredited story as if it were already proven to be accurate.
"The officer first communicated to Sherita that he would be willing to let her go if she performed sexual favors for him, then proceeded to sexually assault her, touching her under her skirt," King declared. "When her fiancé arrived, the officer asked Sherita if he had a gun, and threatened to kill him if she said anything about what had just happened."
On Tuesday night, the Texas Department of Safety released the bodycam footage that completely contradicts Dixon-Cole's story that was pushed by King on a variety of platforms in addition to the radio, including several posts on Facebook and Twitter.
The department said it was "appalled that anyone would make such a despicable, slanderous and false accusation against a peace officer who willingly risks his life every day to protect and serve the public."
Dixon-Cole's attorney, Lee Merritt, issued a statement apologizing for her claims. "It is deeply troubling when innocent parties are falsely accused and I am truly sorry for any trouble these claims may have caused Officer Hubbard and his family," the attorney wrote.
Law & Crime reporter Matt Naham wrote that the "damage was already done" because King shared the false allegations on his social media accounts while "even naming the officer."
Naham posted an archive of King's since-deleted Facebook post in which he said the trooper "raped" Dixon-Cole, called her now-discredited story "facts" and specifically wrote, "She didn't just make this up."
"I hereby offer free legal service to that trooper if he wants to bankrupt you."
Attorney-turned-radio host Clay Travis took to Twitter to ask when King was going to apologize to the Texas state trooper.
"Entire story was a lie. I hereby offer free legal service to that trooper if he wants to bankrupt you," Travis wrote.
King published a blog post headlined, "When the 'victim' you fought for turns out to be the victimizer: Sherita Dixon-Cole and the painful consequences of a false report of sexual assault and police misconduct," in which he backtracks his attacks on the trooper and admits he was duped by Dixon-Cole.
King was mocked for painting himself as the victim after being fooled by Dixon-Cole. The Black Lives Matter activist even attempted to turn the entire thing into a racial issue.
"An awful tendency exists in this country to hold all people of color responsible for the transgressions of one person in that group. That's racism and it must be rejected here," he wrote.
When reached for comment, King directed Fox News to his blog post. When asked if he would apologize to the trooper, King provided this statement: "I would actually like to speak to the officer personally to apologize and to communicate that he was actually a model example of a good cop in this situation. He was patient and thorough. I've actually already reached out to try to make that happen."
Hundreds of critics took to Twitter to express outrage at King's actions. Actor James Woods thinks the trooper should sue anyone who libeled him while perpetuating the lie and media analyst Mark Dice agrees.
Daily Wire reporter Ryan Saavedra and Free Beacon's Alex Griswoldeach shared a variety of King's discredited claims, while Washington Examiner contributor Michael Moates wrote that King is "pathetic for believing accusations without verifying the facts."
Journalist Roland Martin wrote that King "should have said allegedly" when calling the trooper a rapist.
"Should not have taken a statement as undeniable fact," Martin wrote.
Eric July called King a "joke," and Fox News contributor Stephen Miller sarcastically asked, "Has Shaun King been praised for his 'painfully honest' apology by the MSNBC Super Friends Resistance Club yet?"
The Intercept did not immediately respond to a request for comment.
Fox News' Paulina Dedaj contributed to this report.