Shania Twain's 'Dancing with the Stars' performance slammed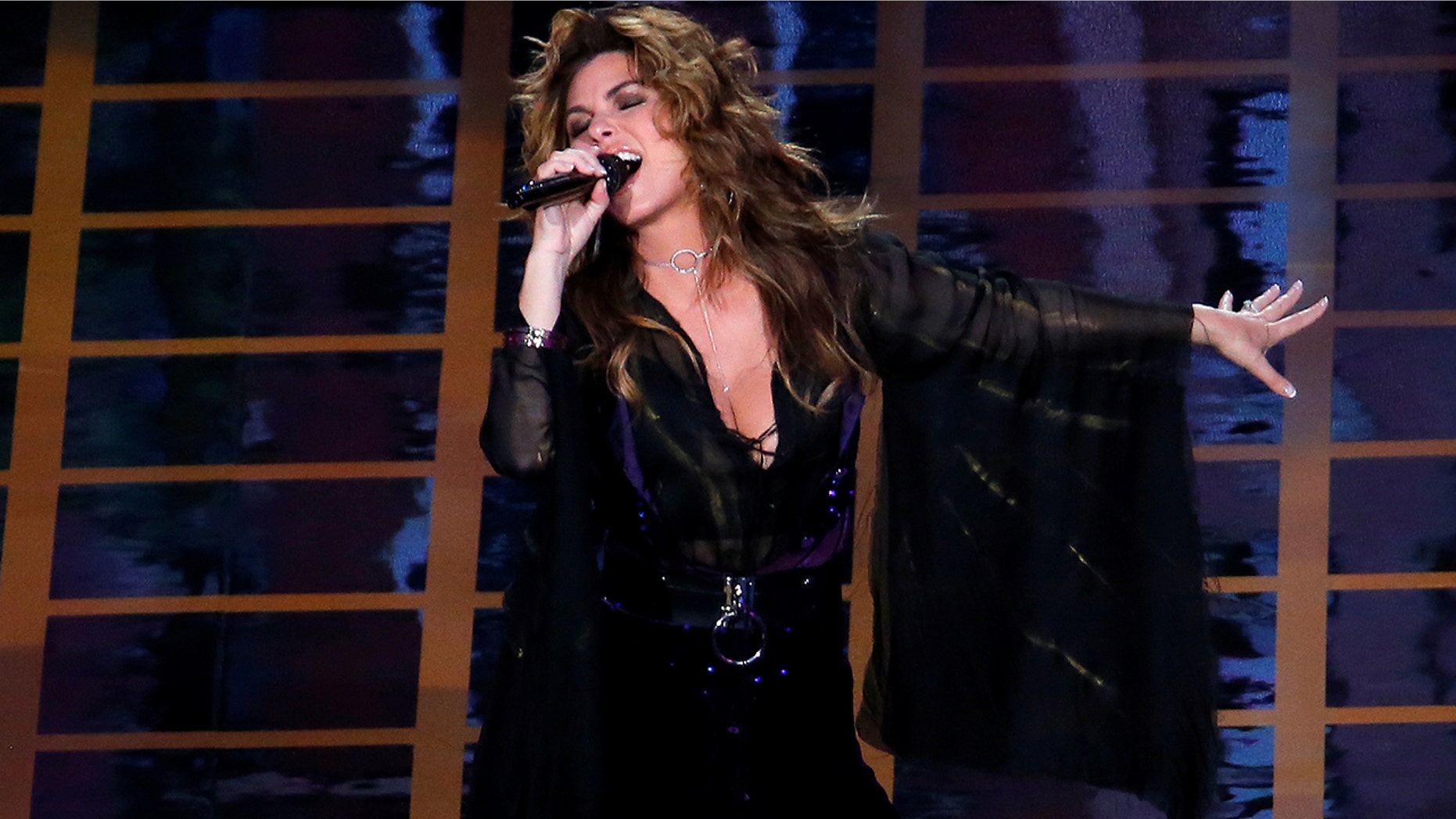 Is Shania Twain "Still the One?"
Some online skeptics blasted the country singer's performance as a "Dancing with the Stars" guest judge Monday night.
Twain has bravely discussed her career and life-threatening battle with Lyme disease.
Twain joined "DWTS" regular judges Carrie Ann Inaba, Len Goodman and Bruno Tonioli on the panel to critique the movie-themed night — but she had some fans confused.
Some suggested she looked unrecognizable, while others weren't happy with her comments and several people charged she was awkward in her use of the score paddles.
Twitter user Kara Meade wrote, "Not only does #ShaniaTwain not look like Shania Twain, shes equally confused with the #DWTS25 paddle. Hope her votes don't count."
A user named Erika asked about Twain, "Who is this imposter?"
Another viewer chimed in, "Who is this person? It's clearly NOT #ShaniaTwain. Do we need to send out a search party?"
Another user called the appearance strange.
After "Property Brothers" star Drew Scott performed a Paso Doble with his partner Emma Slater, Twain seemed to stammer. She paused during some of her critiques during the live show, including that of former "Malcolm in the Middle" star Frankie Muniz and his dance partner Witney Carson.
Fans also accused Twain of lip-synching in a "DWTS" performance of her new single, "Soldier," from the new movie "Thank You for Your Service," about returning veterans.
"I don't think I've ever seen anybody lip sync so bad," ScArY Cassie shuddered on Twitter.
Twain has said in the past she wondered if she would ever sing again after contracting Lyme disease.
"It can kill you. And if it doesn't kill you, it can give you a seriously degenerated quality of life for the rest of your life," she said.
The country singer had to undergo extensive vocal re-training to get her singing voice back and said she sounded like a "dying cow" before experiencing improvement.
Twain persevered and has a new album out; she has said, "I feel triumphant….it's like a small miracle really for me personally."
As far as Twain's judging performance, her loyal fans blasted the haters.
Twitter user Stavey wrote, "This woman don't need to prove herself to anyone anymore! Stop the hate and disrespect!"