'Shahs of Sunset' star Reza Farahan supports Trump's stance on Iran nuclear deal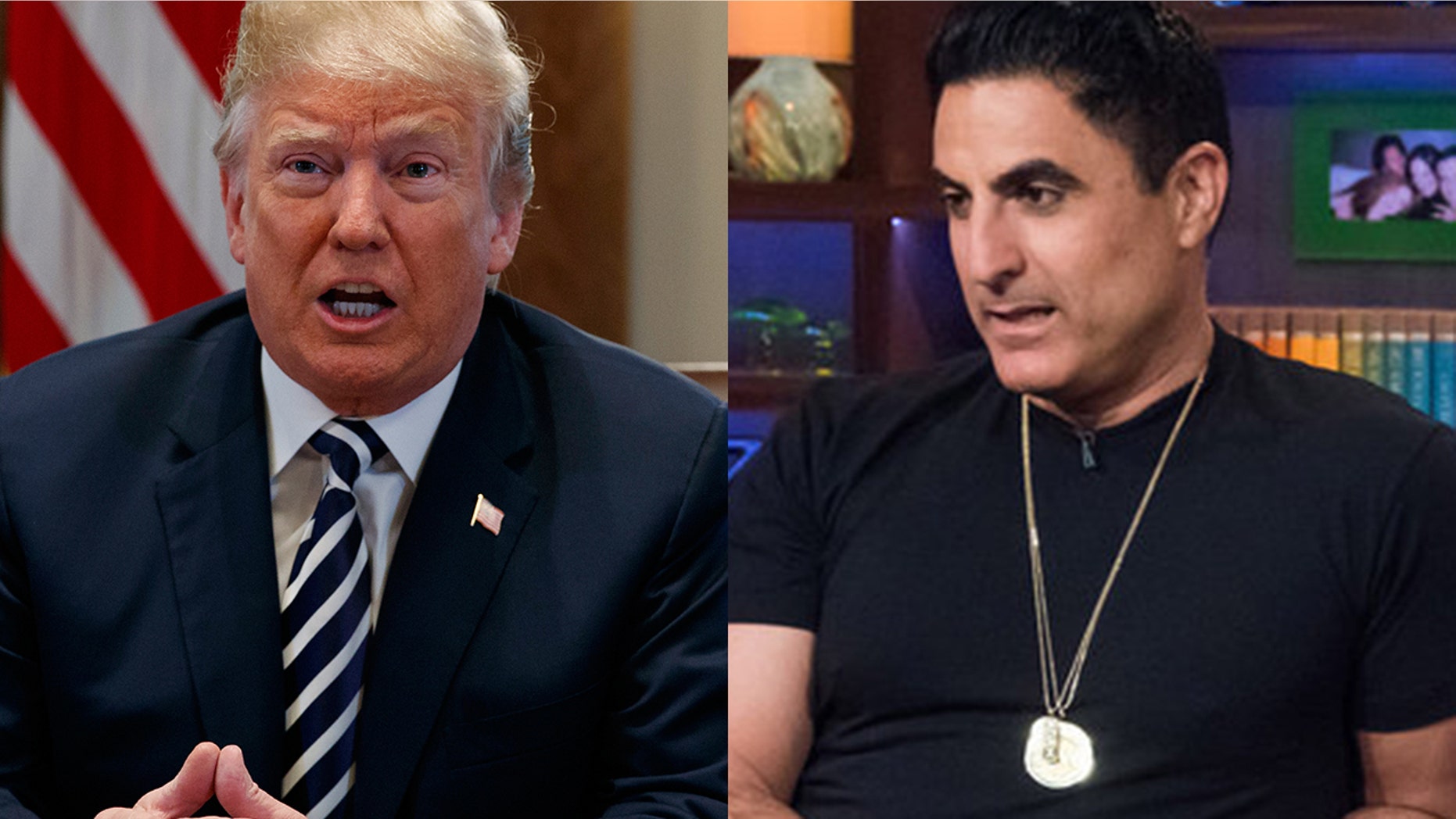 Iranian-born reality star Reza Farahan said the only thing he and President Trump agree on is Iran.
The "Shahs of Sunset" star praised Trump's stance on the Iran nuclear deal, telling TMZ he hopes this will lead to peace in the worn-torn country.
"Normally, I don't support the orange comb-over motherf--ker, but I do support pulling out of the Iran deal," the 44-year-old told the gossip site. "I think the sanctions -- if we stick with it and enforce it -- [will] choke the government to the point where the residents can't take it anymore."
He continued, "Then they will overthrow this terrorist dictatorship regime and there will be peace hopefully in that region. And Iran can stabilize the rest of the Middle East."
MORE: What is the Iran nuclear deal?
Farahan, who was born in Iran's capital and later moved to Beverly Hills, also sounded off an Iran's supreme leader, Ali Khamenei.
"I hope that what Trump has done is keeping you up at night," the 44-year-old said. "F--k you and your family! I hope you guys all go down and I hope the people give you what you deserve."
Trump's announcement Tuesday that the United States would withdraw from the 2015 Iran nuclear agreement marks just the latest development in the president's ongoing effort to undo predecessor Barack Obama's legacy -- including trying to dismantle Obamacare while making drastic changes to U.S. immigration and military policies.
In his address to the nation announcing the pullout, Trump said the Iran deal had been "so poorly negotiated that even if Iran fully complies, the regime can still be on the verge of a nuclear breakout in just a short period of time."
In part, the deal was made to reduce Iran's ability to produce two components used in making nuclear weapons: plutonium and uranium. In return, crippling economic sanctions on Iran were to be abated.
Fox News' Sam Chamberlain contributed to this report.