Selena Gomez keeps N.C. concert, will donate proceeds to LGBT fight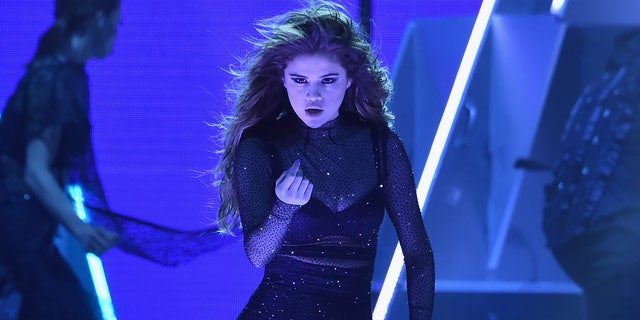 NEWYou can now listen to Fox News articles!
Selena Gomez will use her upcoming concert in North Carolina to fight for LGBT rights.
The singer said in a statement to E! News that she debated for some time whether to follow other big music names in canceling her concert in protest over the state's controversial bill known as the "bathroom law," but ultimately decided to keep it.
"I am very fortunate to have grown up in a home where I learned from an early age that everyone should be treated equally," the 23-year-old said. "I went back and forth on whether I should cancel my concert in North Carolina and ultimately I think what is right for me is to move forward with my show and donate a portion of the proceeds to Equality North Carolina and their effort to defeat this act of discrimination."
Gomez's Revival Tour is scheduled to stop at North Carolina's Time Warner Cable Arena on Tuesday.
She continued: "I've been reassured the venue I will be performing in has gender neutral bathrooms as I want everyone coming to my show to be welcomed. I feel like my generation is the most progressive one yet and believe there will be a day soon when laws like HB2 won't even be a consideration."
Many stars have spoken out against the law, which will block local governments within the state from enacting any anti-discrimination legislature meant to protect LGBT citizens. Artists like Bruce Springsteen, Maroon 5, 98 Degrees and Demi Lovato took a step further and canceled their shows in the state.
"North Carolina's discriminatory HB2 law is extremely disappointing, and it takes away some of the LGBT community's most basic rights and protections," Lovato said in a statement announcing that she and Nick Jonas were canceling their tour stops. "But we will not allow this to stop us from continuing to make progress for equality and acceptance. We know the cancellation of these shows is disappointing to our fans, but we trust that you will stand united with us against this hateful law."