Scarlett Johansson 'disappointed' in 'cowardly' Ivanka Trump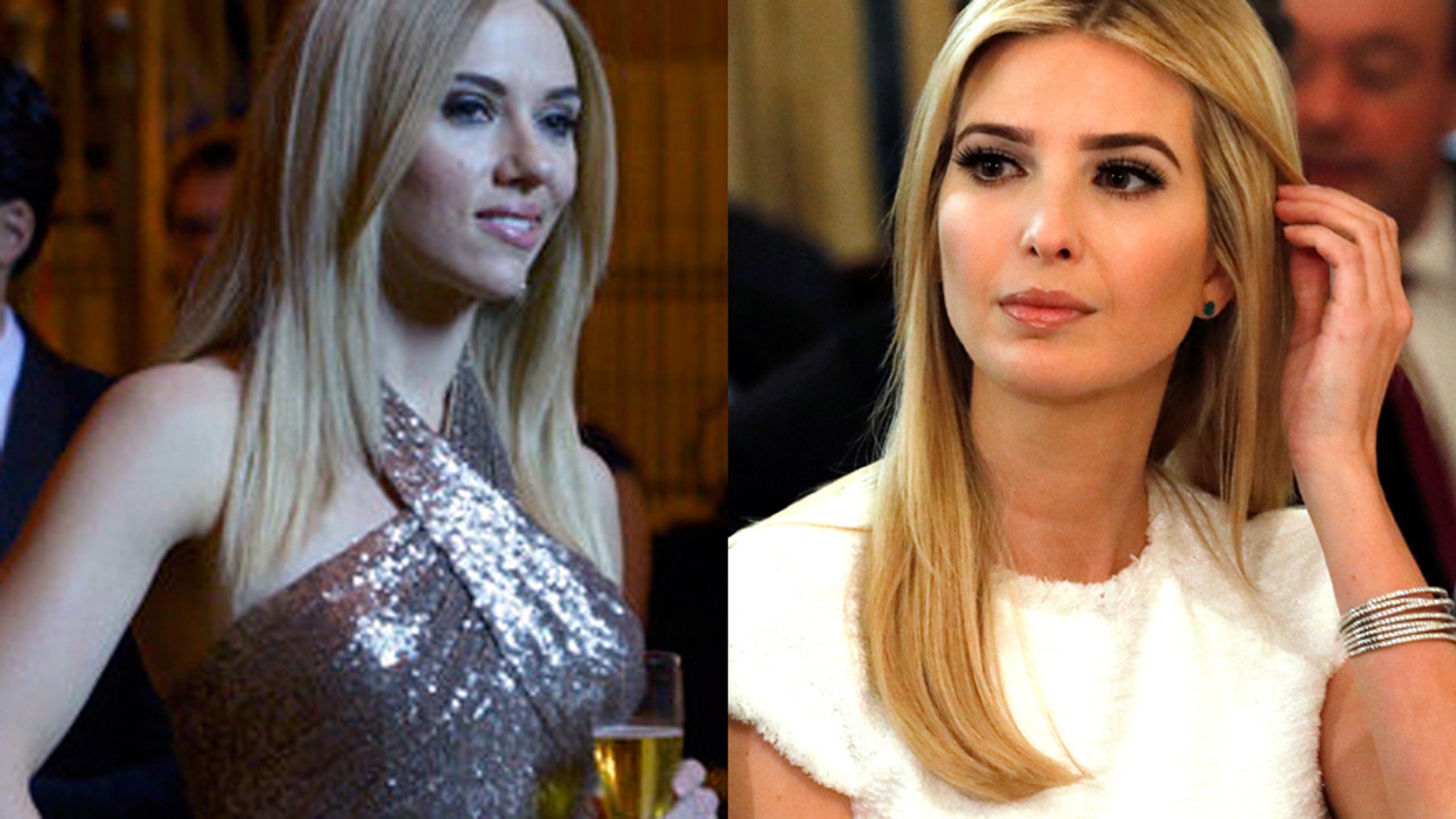 Scarlett Johansson is "disappointed" with Ivanka Trump.
The actress, who impersonated the first daughter in a recent "Saturday Night Live" skit, said she founds Ivanka Trump's behavior "baffling" and "cowardly."
"I've been thinking a lot about Ivanka Trump actually very recently," Johansson said at the eighth annual Women in the World Summit in New York City Thursday, according to Fortune.
SCARLETT JOHANSSON'S IVANKA TRUMP PERFUME SPOOF ON 'SNL' GETS MIXED REVIEWS
The Hollywood starlet said she was "particularly disappointed" after watching Ivanka Trump's interview with Gayle King where she said she voices her opinions -- good and bad -- to her father, President Donald Trump, but in private.
"I have to say, it was really baffling," Johansson commented. "And yesterday she said...that she felt that the biggest influence she would have...would be behind closed doors.
"I thought to myself, 'Well that's empowering."
Johansson added, "It's such an old-fashioned concept that to be a powerful woman you can't appear to be concerned... Screw that, it's so old-fashioned. It's so uninspired and actually really cowardly."
Tension between the actress and first daughter began after Johansson's "SNL" skit where she played Ivanka Trump in an ad for a perfurme called "Complicit."
Ivanka Trump responded to criticism that she's complicit in her father's policies by telling CBS, "If being complicit is wanting to be a force for good and to make a positive impact, then I'm complicit."
The Associated Press contributed to this report.