'Scandal' recap: The truth shall set you free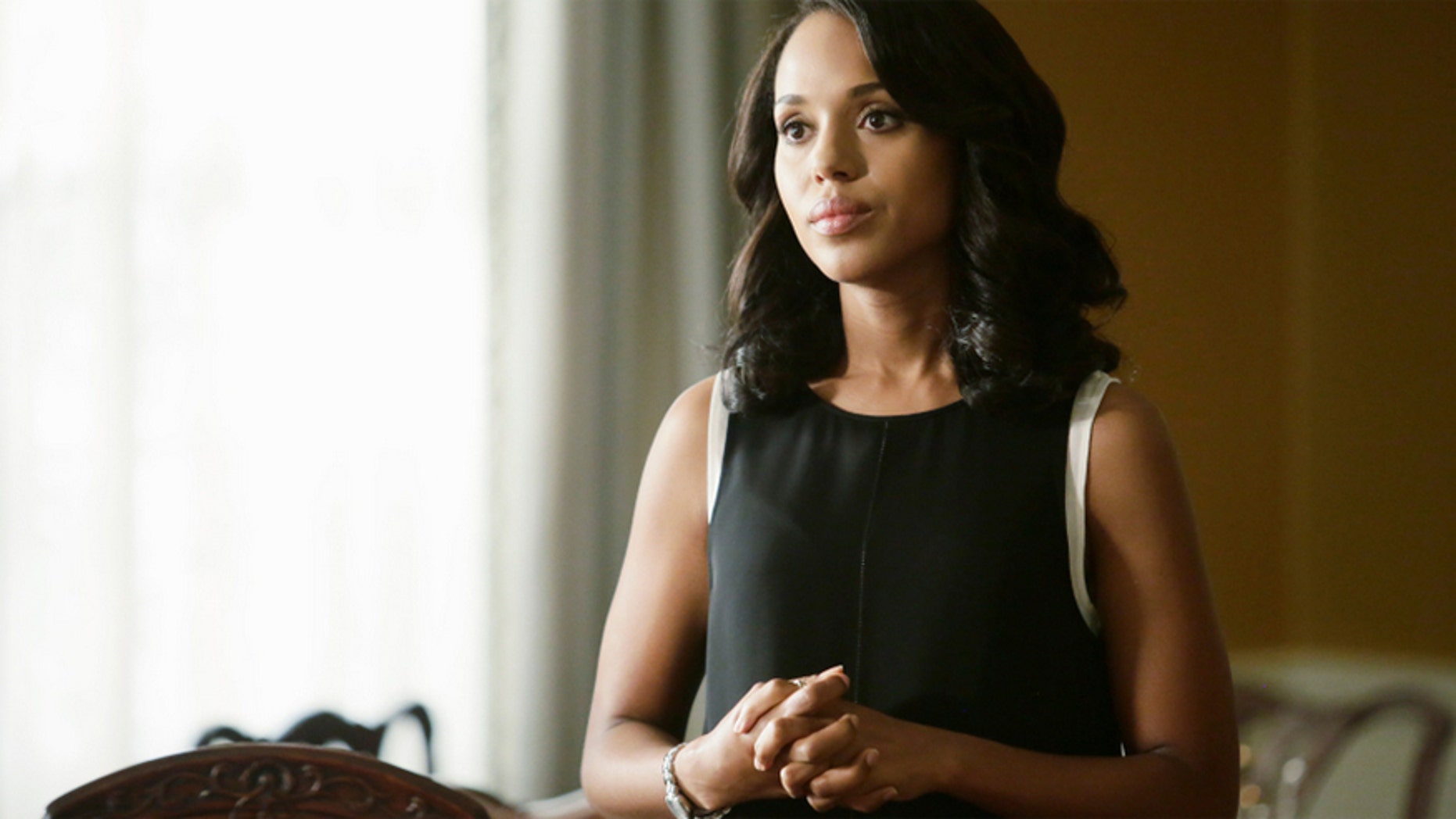 [Spoiler alert! The following contains spoilers from "Scandal"]
Olivia Pope finally acknowledges her ongoing romance with President Fitzgerald Grant on the latest installment of ABC's "Scandal."
There's trouble from the get-go as Sally Langston (Kate Burton) is once again warning the American public about Fitz (Tony Goldwyn) and his "immoral" mistress (Kerry Washington).
Only this time, she's got photos.
While Fitz is determined to find out who leaked the images, Abby (Darby Stanchfield) begs him to make a statement to the American public.
Click here to subscribe to FOX411's YouTube channel
But he refuses. Fitz says he will only address the media with Liv by his side — which is not likely to happen since she has now left DC on a new work assignment.
Meanwhile, First Lady (and newly-minted Virginia senator) Mellie Grant (Bellamy Young) says she is willing to help her husband out of his latest PR problem by lying to the press — but only if he apologizes for serving her with divorce papers.
He's not biting and tells her to get out.
Fitz suspects that Mellie is the one who betrayed him and handed the photos to Sally. He summons Attorney General Rosen (Joshua Malina) to do a thorough investigation.
By now, news media have completely surrounded the offices of Olivia Pope & Associates — even though she has left the state to work on the case of a University of Virginia student who is on the run after being accused of murdering his father.
Liv eventually tracks her target, Gavin, to a casino in North Carolina. At first, he thinks she is a prostitute soliciting business.
After Jake Ballard (Scott Foley) shows up, Gavin reveals that his stepmother may be the murderer. After all, she has been having a longtime affair and signed a very binding prenup.
Back at OPA, a reporter with a camera has made his way into the office.
Huck wants to kill him with a pencil, but Quinn overtakes him and diffuses the situation.
The White House press corps is still demanding answers and by now Abby is so tired of brushing them off that she decides to make a public statement that the first couple are still going strong. Cyrus Beene praises the move. Fitz is pissed and demands that Elizabeth North (Portia de Rossi) do damage control.
Two states away, Jake, Gavin and Liv are dining at a rest stop diner when she is recognized by other customers.
When everyone begins to rush her for selfies, Gavin steals the keys to her car and takes off.
The photos are seen all around the world and Fitz now knows that she is with Jake.
Rosen arrives to tell him that he knows who leaked the photos, but Fitz no longer cares.
He calls Mellie, apologizes and asked her to move back in.
Rosen tosses his report to Abby who learns that Elizabeth North is actually the source of the leak. She demands that going forward they will be equals.
Their first order of business: overseeing a TV interview with the President and First Lady.
Everything looks like it is going to work until the final moments of the episode. Liv is met by an army of reporters on the street.
"Are you the president's mistress?" one asks.
"Yes!" she replies.