Sarah Jessica Parker says there is 'no catfight' with Kim Cattrall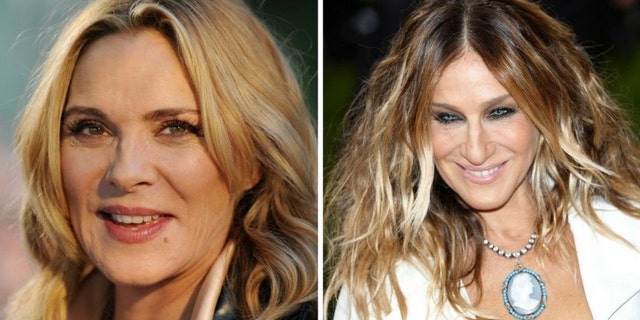 Sarah Jessica Parker said there is no catfight with her "Sex and the City" co-star Kim Cattrall.
"I'd just like to remind everybody that there is no catfight," told Vulture in a new interview. "I have never uttered an unkind, unsupportive, unfriendly word, so I would love to redefine it."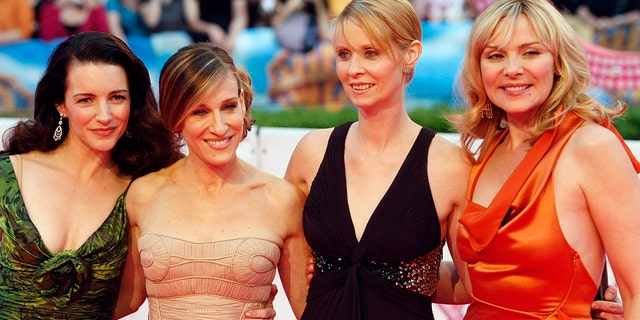 The actress, who starred as Carrie Bradshaw in the beloved HBO series for six years, added, "I also want to remind everybody that there were four women on the set and I spent equal time with all of them, so this was not a set with two women who didn't get along. I've always held Kim's work in high regard and always appreciative of her contributions. If she chooses not to do the third movie, there's not a lot I can do to change her mind and we must respect it."
Things between Cattrall and Parker got rocky back in October after Cattrall, who portrayed Samantha Jones in the series, said she would not join the cast for the third installment of the "Sex and the City" movie and told TV host Piece Morgan that she was never really close with the cast.
"Not for me," Cattrall said. "That was part of turning 60… I feel that the show is the best when it was the series and the bonus was the two movies. I haven't killed Samantha. I have released Samantha."
The feud then took a turn for the worst after Cattrall announced the death of her brother Christopher on social media in February, and the star was not pleased with Parker's sympathy.
Parker shared her condolences on social media and said, "Dearest Kim, my love and condolences to you and yours and Godspeed to your beloved brother. Xx."
But Cattrall lashed back at Parker's comment and shared an Instagram post asking her to "stop exploiting our tragedy in order to restore your 'nice girl' persona" in addition to sharing New York Post article detailing the "mean-girls" culture encouraged by Parker.
In a February issue of People, Parker defended herself and said, "I never talked about it, except [to say] that some of us were disappointed [about the movie not happening]," Parker said to People. "But I never responded to the conversation Kim had with Piers Morgan, where she said things that were really hurtful about me. We had this experience and it was amazing, and nothing will ever be like it. We had a connection with an audience, and we had a connection with the city and with this crew, and we got to tell these crazy stories with each other. So I don't want to mess with that. I couldn't imagine anyone else playing that part."
But since then, Parker continues to insist that there is no bad blood between the television best friends. The actress then clarified at the end of her Vulture interview that "there is no catfight, there has never been a catfight. I've never fought with someone publicly in my life, nor would I. And I spent time with all of the women on the set. People need to recall that it wasn't just two women on the set fighting because that just never happened."