Sandra Bullock's Army veteran father dead at 93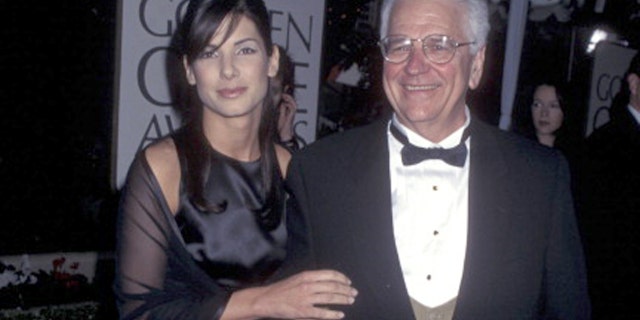 Sandra Bullock's father, John. W. Bullock, has died. He was 93.
News broke of the World War II veteran's passing after the actress' boyfriend, Bryan Randall, posted a tribute to her father on his private Instagram account, according to People.
Randall posted a black-and-white image of John smiling with a sign that says "no bulls - allowed," with a caption saying that the Army veteran had "left the building" and was "surrounded by family and friends."
He then added, "As a father, grandfather and WWII veteran, we #thankyouforyourservice. PS: Hey God, we're sending you a live one!"
The "Blind Side" actress has yet to address her father's death.
John, who attended several red carpet events with his famous daughter, worked in the U.S. Army following the Great War. His death comes 18 years after Bullock's mother, Helga, died at age 58.
According to People, John met his wife while he was in charge of the U.S. Army's Military Postal Service in Europe and was stationed in Nuremberg, Germany.
The couple married in Germany but then returned to the U.S. and moved to Virginia, where John took up work for the Pentagon. But it wasn't long before the couple decided to move back to Germany with Bullock's younger sister, Gesine. They stayed there for 12 years.
The Oscar-winning actress recalled her childhood days in a 2010 interview with People.
"We were raised that we are all the same. No one greater, smarter, more powerful. We are all equal," Bullock said before adding that she wants her adoptive son, Louis, to be raised the same way. "I would love for Louis to know that. He has a big, beautiful, diverse family. As long as he knows he is loved and protected and given the opportunity to touch and see everything, then I will have done my job as a mama."