Salman Rushdie reportedly dating Laura Gomez Eastwood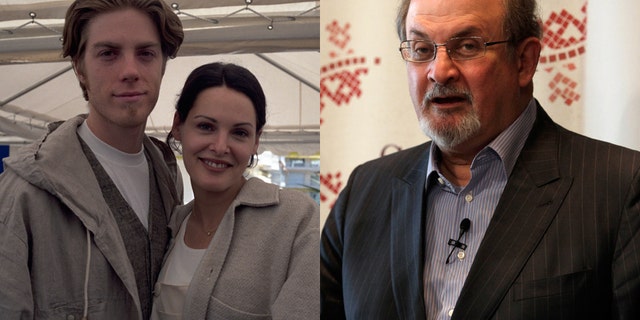 Author Salman Rushdie has added another beauty to his impressive love life.
The literary lothario has been quietly seeing Laura Gomez Eastwood for about a month. Eastwood is the former fashion model who was once married to Clint's musician son Kyle, with whom she has a daughter.
The brunette beauty — once a favorite of photographer Helmut Newton — was spotted at Omar's on Friday night enjoying a romantic dinner with the author of "The Satanic Verses," who survived a fatwa calling for his assassination for his supposed heresy.
They dated? Surprising celebrity hookups
Rushdie, who was knighted by Queen Elizabeth II in 2007, has been married four times, most recently divorcing from "Top Chef" host Padma Lakshmi in 2007.
Luckily, Rushdie and his date did not run into Adam Dell, Lakshmi's baby-daddy, who was at Omar's Saturday night with a beautiful brunette at a dinner hosted by Australian heiress Heloise Pratt Waislitz.
This article originally appeared in the New York Post's Page Six.