Rumors About Longoria Rejecting Clooney's Romantic Pursuit: Denied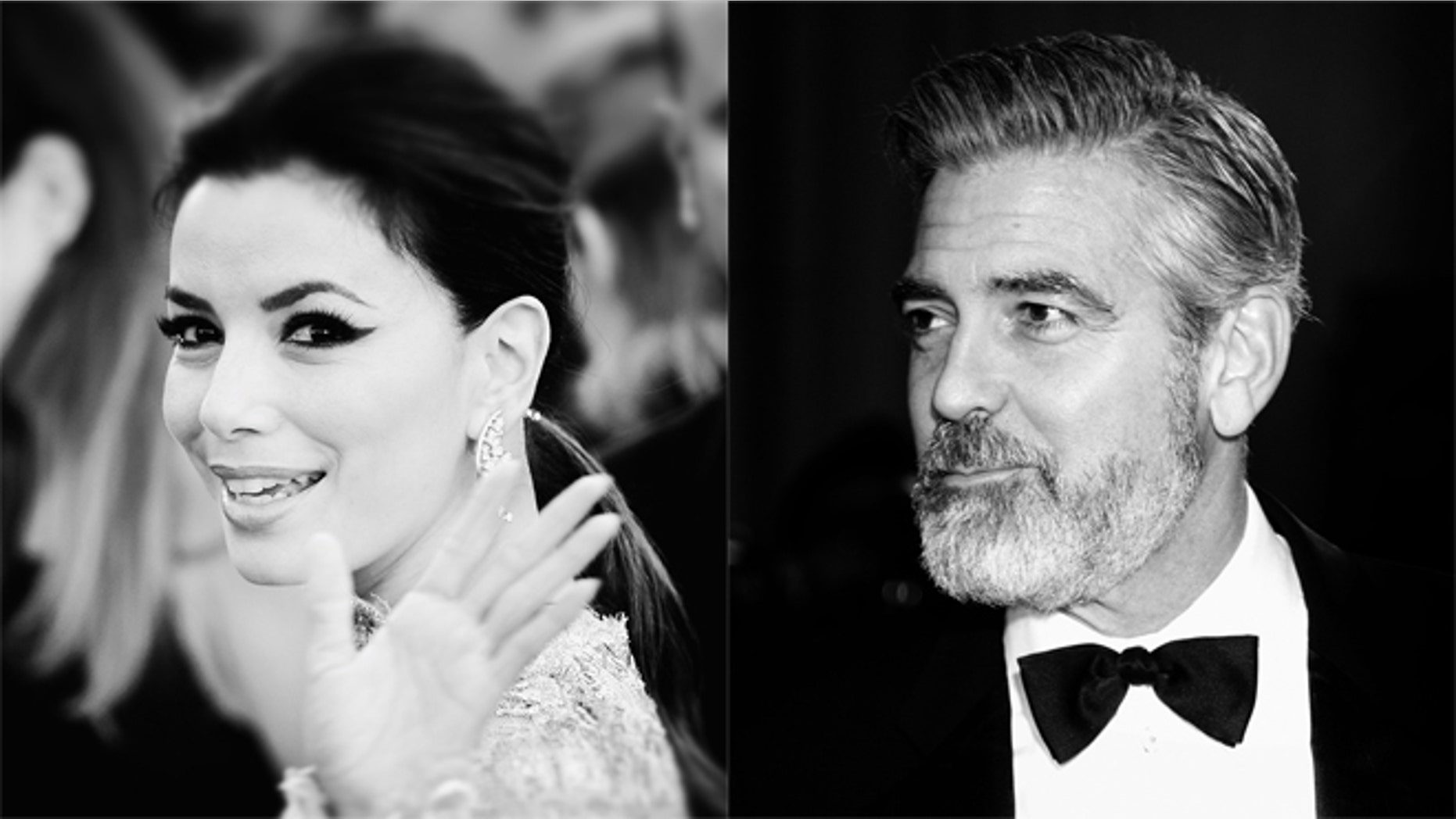 Any other woman would jump on the opportunity to say she had a romantic history with George Clooney, even if the rumors were false.
Not Eva Longoria.
In July 19 tweet, the "Devious Maids" star and producer denied rumors that Clooney romantically pursued her while dating Stacy Keibler.
Longoria, 38, set the record straight after a report by UsWeekly claimed that Clooney, 52, was unsuccessful in his attempt to woo the "Desperate Housewife."
"George began pursuing Eva," an anonymous source told UsWeekly. "He told her that he was still with Stacy, but had plans to break up with her and was interested in being with Eva."
The anonymous source added that Clooney persisted with texts and calls, but she stood firmly on the grounds that "she would not date or be with him until he was completely single."
According to Longoria, though, there were never any romantic advances to reject in the first place.
Clooney and Keibler broke off their relationship of two years earlier this month, right around the time that Longoria confirmed her relationship with Ernesto Argϋello, "Ready for Love" reality star.
Follow us on twitter.com/foxnewslatino
Like us at facebook.com/foxnewslatino