Rumer Willis removes her 'DWTS' tattoo after Val Chmerkovskiy heartbreak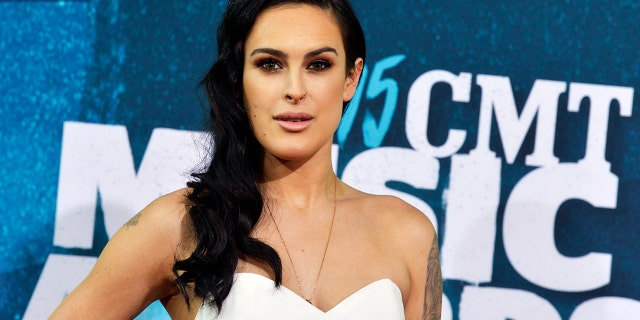 Rumer Willis is having her "Dancing With the Stars" tattoo removed because she's heartbroken after her partner Val Chmerkovskiy "moved on."
We're told that Rumer, 29, had long been besotted with Chmerkovskiy and — after the pair won the ABC reality dancing competition in 2015 — she got a tattoo on her right bicep of the victorious couple in a longing, lunging embrace.
But insiders say a spurned Rumer started having the ink removed in November — shortly after her beloved started dating fellow "DWTS" pro Jenna Johnson.
While a romance was never reported between the former dance duo, "Rumer was so infatuated with Val when they won, she got this giant tattoo of them dancing together," said a source. "Now she feels like a fool, so she's now undergoing this painful tattoo removal."
In November, Rumer — the oldest daughter of actress Demi Moore and actor Bruce Willis — was photographed leaving an LA tattoo removal facility with a bandage around her inner right bicep. She also appeared to be having a large lion design removed from her left upper arm.
Around the same time, she posted an advertisement for tattoo removal, which read, "Bad ink? It's time for LaserAway!"; the accompanying caption read, "Thankful for @laseraway helping me make my tattoos disappear."
Sources say Rumer wasn't as perturbed by Ukraine-born Chmerkovskiy's short-lived romance with Amber Rose. But she lost her patience after things quickly became much more serious with Johnson, a past contestant on Fox's "So You Think You Can Dance."
Chmerkovskiy has also been talking up his blissful new romance with Johnson in the press. At the 2017 Industry Dance Awards and Cancer Benefit Concert in Los Angeles in August, he told "The Insider": "You know, I'm in a great place and I'm in love, and I'm very grateful for that."
Rumer's reps didn't get back to us.
This article originally appeared in the New York Post.