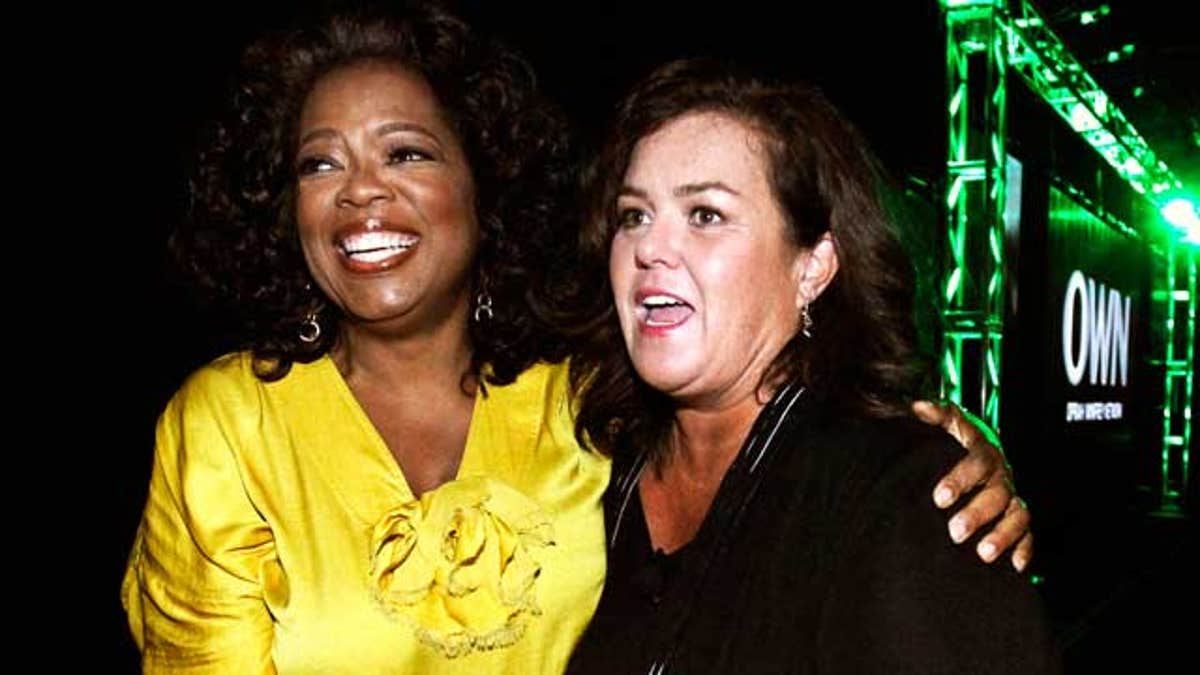 Rosie O'Donnell's TV history is repeating itself — and, as in the past, it's getting ugly.
O'Donnell's talk show, "The Rosie Show," is imploding just five months after launching on Oprah Winfrey's little-watched OWN cable network.
Not only is "The Rosie Show" a ratings disaster — it averaged just 150,000 viewers last week — but O'Donnell is selling her $2.5 million mansion in Chicago, where the show tapes, and reportedly wants to move the production to New York. That would leave producer Harpo with empty, expensive, unused studio space it might not want to surrender so easily.
"She's doing a show in Chicago," O'Donnell's rep told The Chicago Tribune when asked about the sale of Rosie's house.
Adding fuel to the fire are reports in the Chicago media that "The Rosie Show" is plagued by a lack of focus, a cranky, erratic, disinterested host and a backstage power struggle between Team Rosie and Winfrey loyalists who worked on the now-defunct "Oprah" and are at odds with O'Donnell.
After a decent first week in the ratings, "The Rosie Show" has trended steadily downward (it's averaged 234,000 viewers through Feb. 27, according to Nielsen data).
"As a matter of company policy, we do not comment on rumor and speculation," Harpo said in a statement.
Go to NYPost.com for the full report, including how O'Donnell's staff found out about her possible move.