Rosie O'Donnell suffers heart attack, says TV commercial saved her life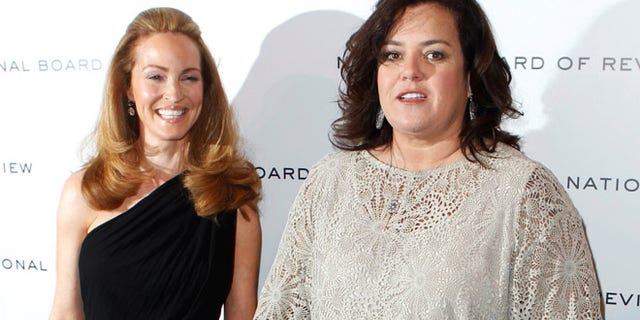 Rosie O'Donnell is recovering after suffering a heart attack last week, the comedian wrote on her blog Monday.
O'Donnell, 50, said she started experiencing pains after she helped a woman get out of her car on Tuesday in Nyack, N.Y. She said she experienced chest pain, nausea and muscle soreness and took Bayer aspirin when she searched the Internet and discovered many of her symptoms matched up.
"Saved by a TV commercial. Literally," she wrote.
Rosie O'Donnell's wedding postponed due to fiancée's rare disease
O'Donnell went to the doctor the next day where it was discovered her coronary artery was 99 percent blocked. She was subsequently sent to the hospital and had a stent inserted. "I am lucky to be here," she said, calling her survival a "miracle."
O'Donnell then urged other women not to discount the signs as she initially did. "Know the symptoms ladies," she wrote. "Listen to the voice inside. The one we all so easily ignore."
O'Donnell's heart attack comes weeks after her fiancée, Michelle Rounds, was diagnosed with a rare disease called desmoid tumors.
Related Articles on TVGuide.com: