Rosie O'Donnell lashes out at estranged daughter in the wake of ex-wife's suicide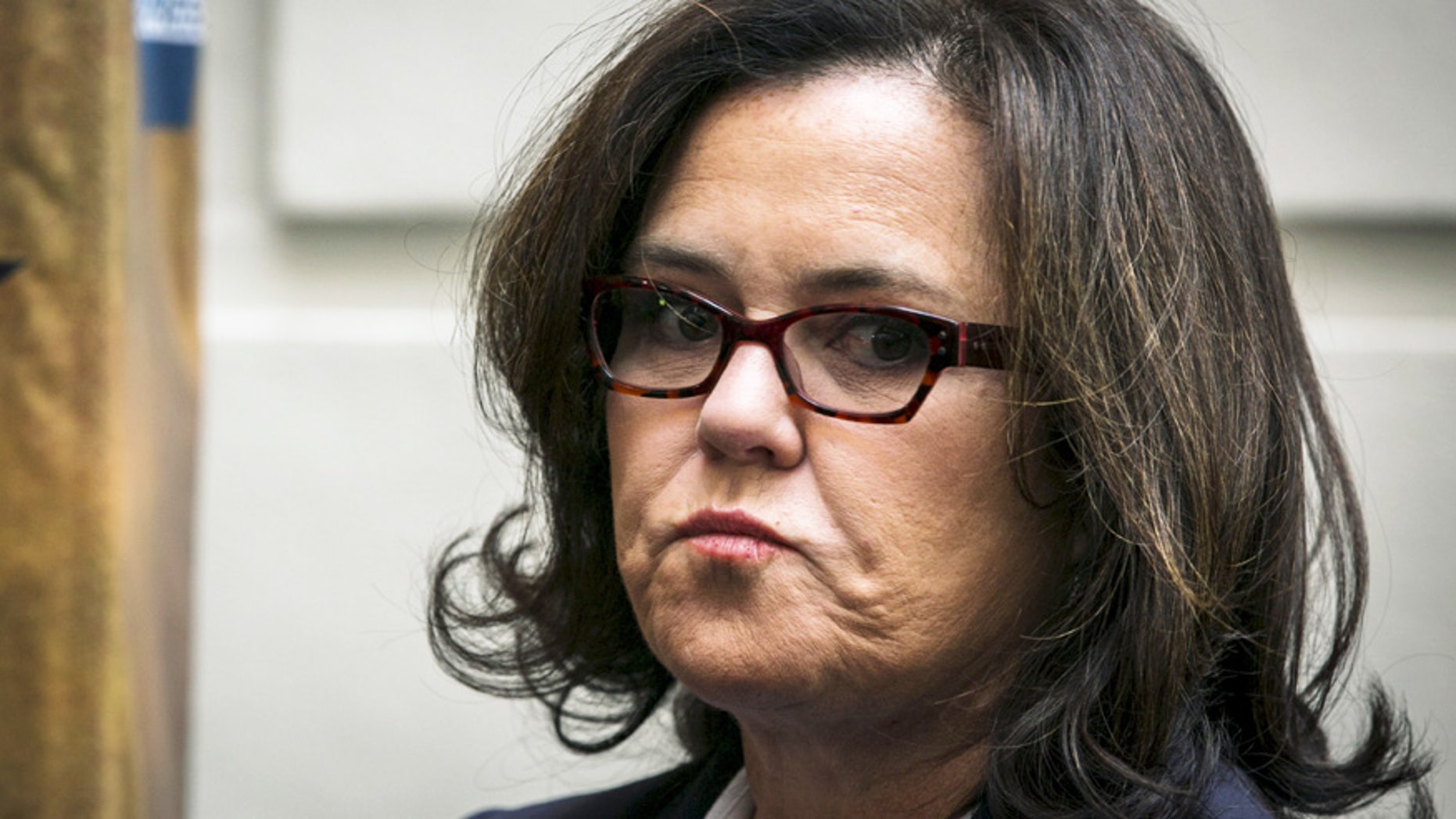 Rosie O'Donnell claimed her estranged adoptive daughter Chelsea Alliegro is capitalizing on the suicide of her ex-wife Michelle Rounds. Alliegro is O'Donnell's adopted daughter with ex-wife Kelli Carpenter.
The former "View" co-hosts blasted Alliegro for an interview earlier this week announcing Alliegro's pregnancy and saying she does not want O'Donnell involved in her life.
In a series of posts on Wednesday via Twitter, O'Donnell made various accusations against the 20-year-old.
One tweet read, "we have been here before Chelsea u wanna go a few rounds in public seems so. Michelle's death = money 4 Chelsea."
The comic shared a video of her other daughter playing with a dog with Alliegro sat on a chair with the caption, "A dog u gave away ur sister on ur birthday last year same same same chilly my plaid U want no part of me Stop doing interviews kid."
Another message shows a video of Alliegro playing with three dogs. O'Donnell wrote, "April 2015 - u get a new therapy dog - Chelsea - hashtag - this is ur life."
A collage of photos with O'Donnell and Alliegro have the caption, "loving people doesn't save them - sometimes love has no say," with a link to a YouTube video for the film, "Mommy."
On September 19, the "League of their Own" actress shared a photo of her daughter with a laptop writing, "did u hate me this day? last year - at the apple store - was this b4 nick was arrested for beating u up? same same."
Alliegro ran away from home when she was 17-years-old, and then met husband Nick in 2017 marrying him three months later without telling O'Donnell.