Rosario Dawson and Enrique Iglesias Open Up in Siempre Mujer/Hombre Magazine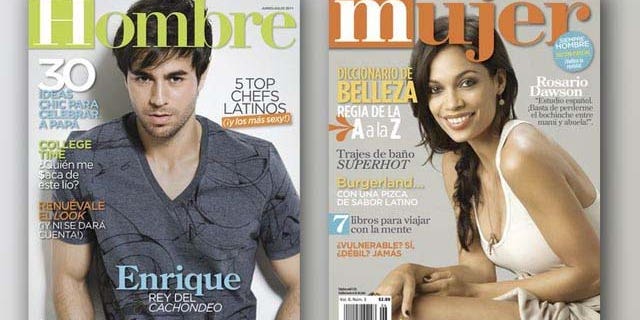 Rosario Dawson talks about her Latina roots and finding love in the latest issue of "Siempre Mujer" magazine.
"Do you think a Japanese person stops being Japanese if he or she doesn't speak the language?" Dawson asks in the interview with the magazine. "Of course not! I am Latina from New York."
The "Unstoppable" Puerto Rican/Cuban actress also added how members of her family didn't want her to learn Spanish so she would not understand "the bochinche" discussed.
Like Dawson, Enrique Iglesias graced the cover of "Siempre Hombre," talking about his crossover success, Anna Kournikova, and staying creative as an artist.
"I'm always trying to reinvent myself," Iglesias said in the exclusive interview. "Always trying to learn."
Dawson also talked about her relationship with Mathieu Schreyer, aka DJ Mr. French.
Despite alleged rumors of a breakup, Dawson opened up about how and where they met. She also urges Latinas to open up their hearts and find true love.
You can reach Alexandra Gratereaux at: Alexandra.Gratereaux@foxnewslatino.com or via Twitter: @GalexLatino
Follow us on twitter.com/foxnewslatino
Like us at facebook.com/foxnewslatino