Robert Herjavec and Kym Johnson heat things up off 'DWTS' set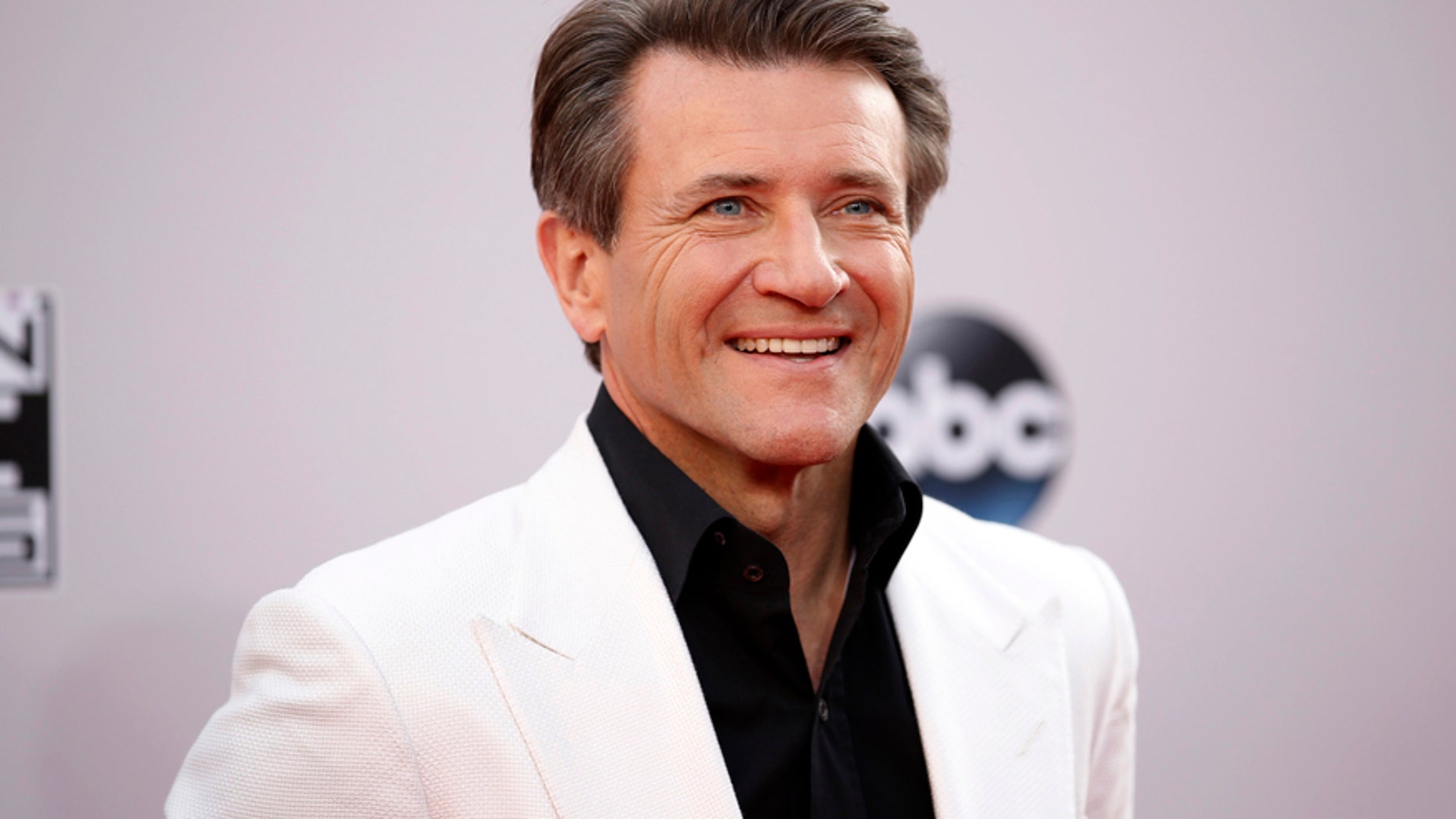 LOS ANGELES – "Shark Tank" star Robert Herjavec and his "Dancing with the Stars" pro dance partner Kym Johnson still haven't officially confirmed they're dating off the set.
But it sure seemed like things heated up for "Latin Week" as the touchy-feely pair showed off their connection backstage after the Monday night show.
In fact, Australian native Johnson said mega successful entrepreneur Herjavec reminded her of a cuddly koala bear instead of a "shark."
The two performed a romantic rumba during the show and earned a solid score of 29 out of 40 with judge Carrie Ann Inaba praising their chemistry.
But that's nothing compared to what happened after the "DWTS" episode ended as Herjavec and Johnson couldn't stop talking about and teasing each other.
When asked by FOX411 if Herjavec had the personality of a shark, the professional dancer noted to him, "You're very driven."
Herjavec, whose "Shark Tank" co-stars Kevin O'Leary and Lori Greiner cheered him on from the audience, said, "Sharks don't need to be aggressive because they have that inner confidence."
Johnson declared to reporters, "He's got this quiet confidence about him, which I love. He's amazing. He really is."
But then Australian native Johnson told the businessman, "You're still a shark but you're like a koala [bear] sometimes. Koalas are so sweet.
"They're cute and cuddly," she said.
Herjavec snorted, "Koala?! I hear that koalas eat papaya leaves and get high and fall out of the trees."
"They do," she confirmed.
"Is that what you're saying about me?" Herjavec laughed.
As FOX411 has previously reported, both are single; Herjavec split from his wife last year.
Herjavec joked that "alcohol" is the key to their great partnership and Johnson delightedly giggled, "You're crazy."
And when Johnson, 38, informed Herjavec, 51, on the press line that she'd had 15 "DWTS" male celebrity partners, he smiled, "That's a lot of dance partners for a woman your age."
"I've been around the block," she laughed.
Herjavec said he loved their "emotional and flowing" Monday night rumba and boasted, "I was sexy."
Kim replied, "You WERE very sexy. I felt it."
Okay, you two--get a room!