Rob Kardashian, Ricki Lake Top 'Dancing' Semifinals Show, Maks Drops 'F-Bomb' Backstage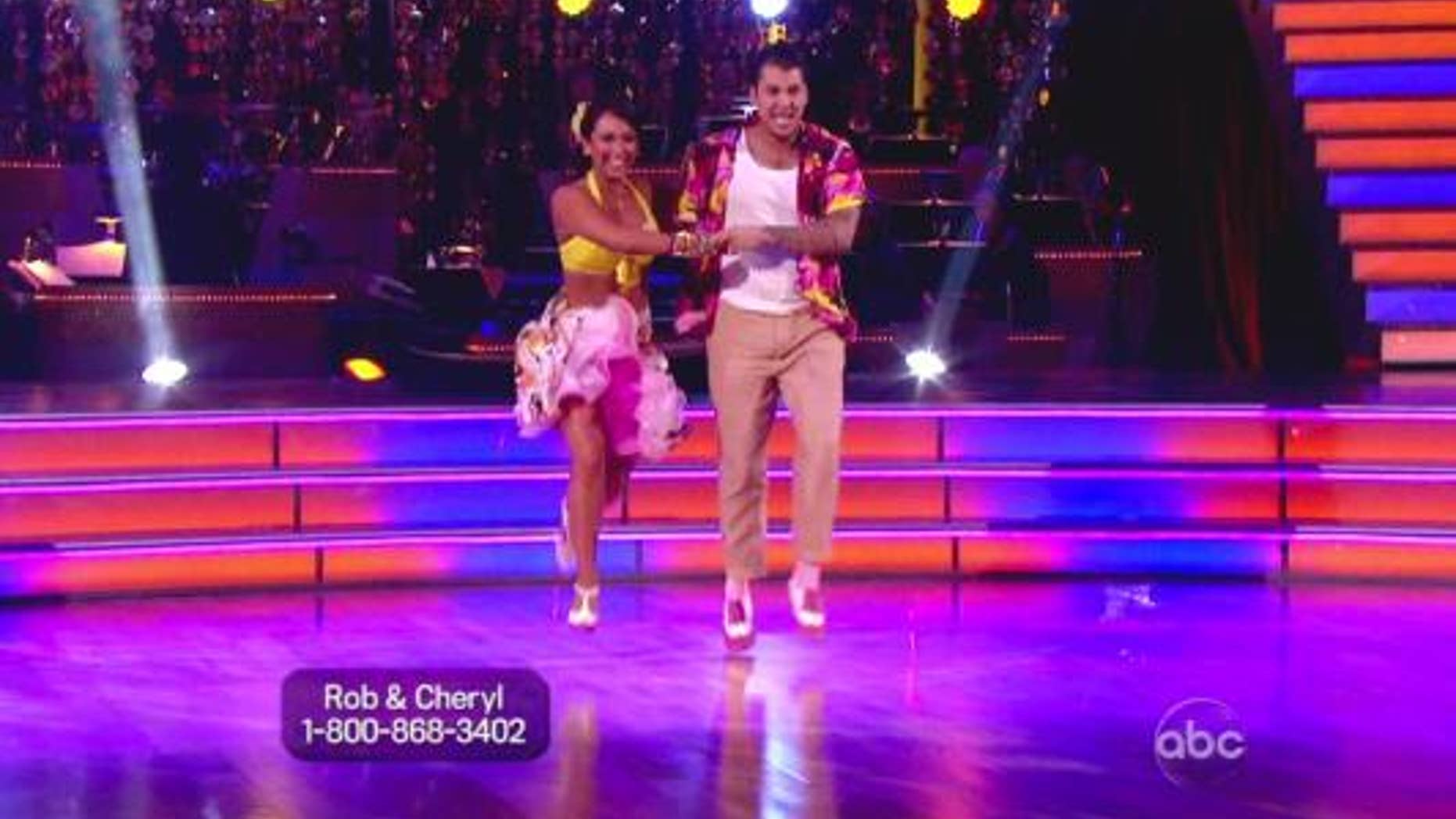 Ricki Lake delivered the top tango on "Dancing With the Stars" to finish in first place during the show's semifinals.
Rob Kardashian was in second place Monday, followed by actor and Army veteran J.R. Martinez and soccer star Hope Solo, who landed at the bottom of the judges' leaderboard.
Solo and her partner Maksim Chmerkovskiy were oddly called out by judge Carrie Ann Inaba for "smiling" after their performance. Solo balked at Inaba during the show, and explained that they were smiling because they thought they had done a good performance.
"F--K Carrie Ann, next question," Maks told reporters backstage after the show was over when asked about the exchange. "I think Carrie Ann has an issue. I don't know what it is but I would love to know so we can address it. As of now, I have no clue what the hell she was talking about."
One of the celebrity dancers will be eliminated from the ABC ballroom competition Tuesday. The rest will compete for the show's mirrorball trophy next week.
"I'm not confident at all," Martinez's professional partner, Karina Smirnoff, said after the show. "We're praying. We're going to maybe vote for ourselves later."
Judges' scores combined with viewer votes determine which celebrity dancer is dismissed each week.
Each semifinalist performed two routines Monday in addition to competing in a "cha-cha relay," where all four couples danced to the same song.
Lake and partner Derek Hough finished second in the relay, adding eight points to the nearly perfect marks they earned for their samba and Argentine tango. They collected 67 points out of 70, good for first place.
Kardashian has his eyes on the mirrorball after finishing first in the relay and second overall with 65 points.
"It's my time to peak and just bring everything I've got," he said.
Martinez danced on an injured ankle Monday after twisting it during rehearsals over the weekend. He finished third in the relay and earned 23 points for a paso doble that one judge called "more zero than Zorro." He ended up with 56 points altogether.
Solo also danced through an injury: She needed injections to bolster her shoulder, which she'd previously injured and had surgery to repair. Judges liked her Argentine tango but said her paso doble "lacked artistry." Solo and partner Maksim Chmerkovskiy also finished last in relay dance, but said they still hope to make next week's finals.
Three couples will compete in the final dance-off.
The stars already booted from the ballroom are TV personalities Nancy Grace and Carson Kressley, actor David Arquette, activist Chaz Bono, singer Chynna Phillips, actress Elisabetta Canalis, basketball player Metta World Peace (formerly known as Ron Artest) and reality star Kristin Cavallari.