Rio De Janeiro Offers To Fund A Woody Allen Project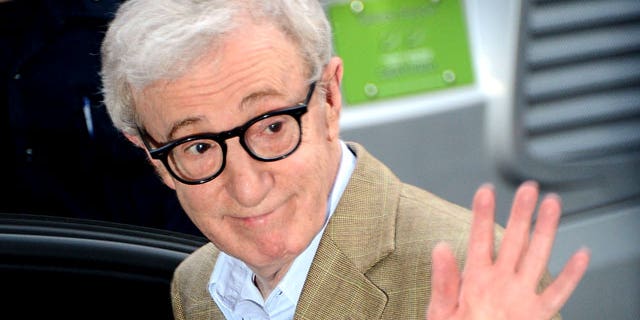 Rio de Janeiro's quest for a Woody Allen project in the Brazilian city took a new turn when the city's mayor said that he will pay "any price" for the U.S. director to shoot some of his films there, according to O Globo newspaper.
Mayor Eduardo Paes told the newspaper that the city would pay anything, including 100 percent of production costs, if the filmmaker would shoot scenes in his city.
"I really want him to come," Paes was quoted as saying in the newspaper. "I've done everything I could. I'll pay any price for him to come film here."
Unsuccessful negotiations years ago hampered any agreement between the city and the famous filmmaker. In 2010, RioFilme, the city's official film production agency, announced that negotiations with Allen's producers had been successful and that a film would be shot there in 2011.
But a publicist for Allen later denied the assertion.
Rio's mayor said past efforts to woo Allen included speaking personally with the filmmaker's sister and sending a letter via Spanish architect Santiago Calatrava, a neighbor of the director in New York.
"The Reacciona Artista (an actors' union) will kill me when I pay Woody the millions he asks for, but I'm ready to pay 100 percent of the production costs," Paes said.
Paes, who is in the first year of his second term, conceded that it would be a challenge to finance the many cultural projects he has announced.
"Everyone always wants more money," he noted in the interview.
In recent months Brazil has seen huge demonstrations, some aimed at Paes and the governor of the state of Rio de Janeiro, Sergio Cabral, protesting government spending on wasteful projects.
Allen has made films in European cities like Paris and London with the encouragement of authorities.
RioFilme has been looking to attract a project along the lines of "Vicky Cristina Barcelona," the movie made in the Spanish city in 2007, that would feature locations such as Ipanema Beach, Sugar Loaf Mountain and Maracana Stadium.
But luring Allen to add an additional stamp to his passport is not such an easy task.
The director recently revealed he was offered funding to shoot in Stockholm, but that he needed a good idea before filming in the region.
Follow us on twitter.com/foxnewslatino
Like us at facebook.com/foxnewslatino