Ricky Skaggs supportive of gay country singers coming out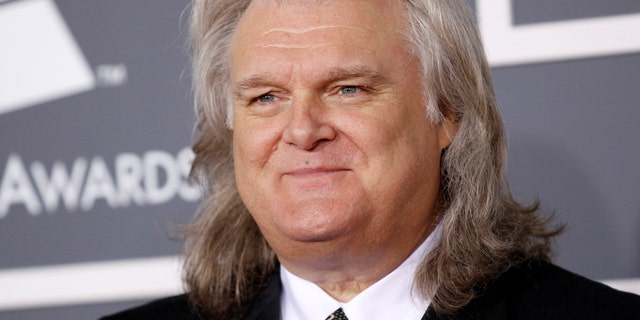 Bluegrass legend Ricky Skaggs was asked by TMZ what he thought of country artists like Ty Herndon and Billy Gilman coming out. At first Skaggs demurred saying, "That's not what my work is about."
But then the 60-year-old guitarist announced, "I love everybody" and added that he hoped they would be accepted by the country community.
"We're all sinners," he added.
Skaggs and his wife Sharon White (of country music's The Whites) recently released their first-ever studio album called "Hearts Like Ours." The couple have been married for 33 years. The album features the couple dueting on handpicked country love songs.
"Hearts Like Ours" is a dream come true for Sharon and I," said Skaggs in a press release. "Being married for 33 years, you really get to know someone's heart. I know hers and she knows mine, and you can hear that on this CD. I loved getting to work with her. She knows what she wants."