Ricky Gervais Asked to Host Golden Globes Again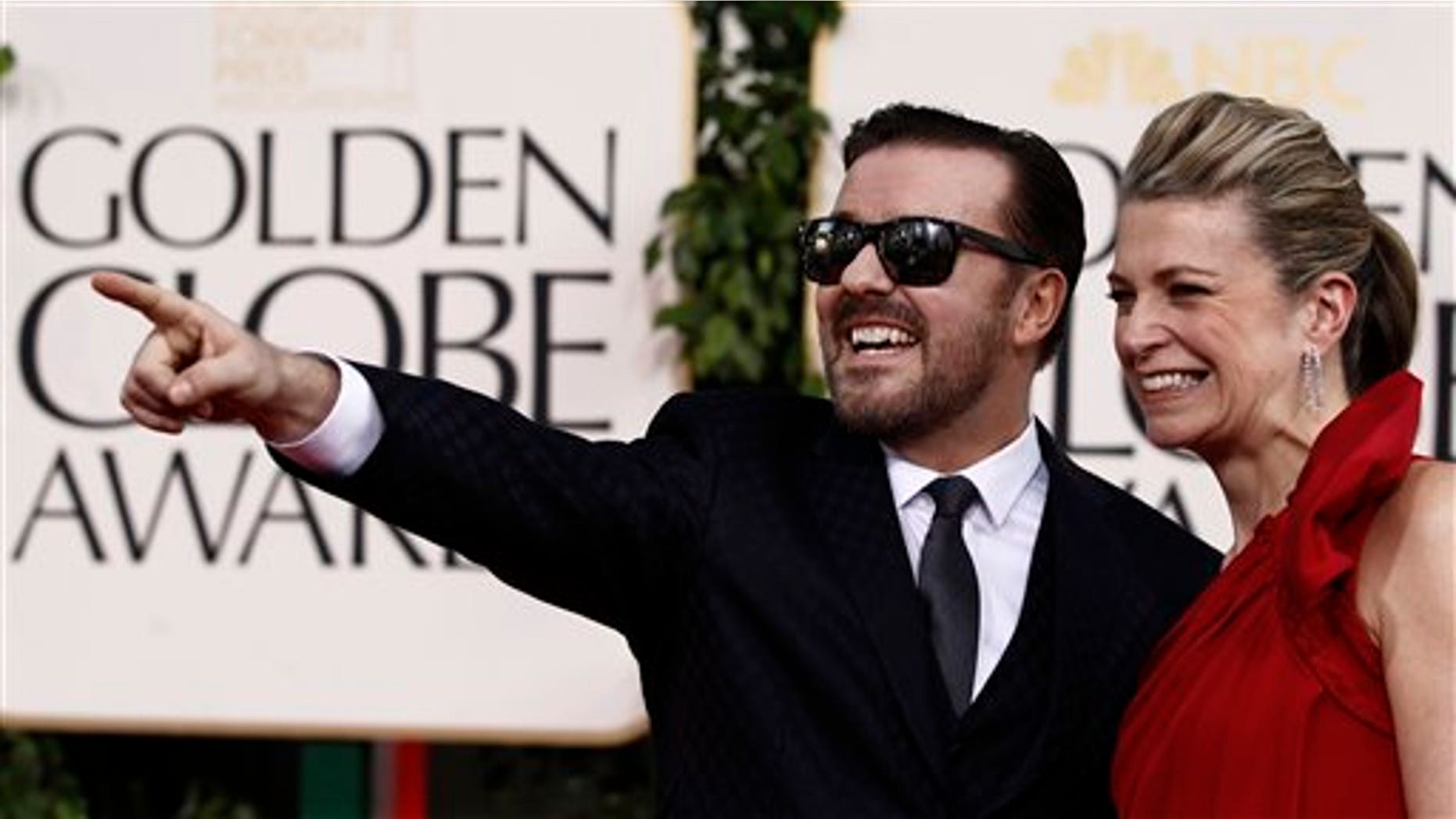 Ricky Gervais says he has been asked to present the Golden Globe Awards for the third year in a row, but he's not sure he could do a better job than this year's controversial performance.
During his 2011 hosting performance, Gervais took shots at Robert Downey Jr.'s stints in jail and rehab, Johnny Depp and Angelina Jolie's widely panned film "The Tourist," and Charlie Sheen's hard-partying ways, leading to a barrage of criticism from fans and reviewers.
But writing in UK entertainment magazine Heat this week, Gervais said: "The ratings went up again, and the organizers asked me to consider a third year."
"[But] I don't think I should. I don't know what I could do better. I certainly couldn't get more press for them, that's for sure," he added.
Making reference to his two-season run as David Brent on "The Office," the show that shot him to fame, Gervais said: "You know me. Two seasons is enough."
In the days following the Golden Globes, Philip Berk, the president of the Hollywood Foreign Press Association, which organizes the awards, said Gervais had "crossed the line," leading Gervais to respond that he would not take on the role again if asked.
Defending his Globes' performance, in which he also thanked "God for making me an atheist," Gervais wrote in Heat: "I did exactly what I went to do: improve on last year's and have a laugh. The response was staggering. It was discussed on every news channel and chat show for weeks.
"The weird thing is, the question is always, 'Did Ricky go too far?' And the answer is always, 'No.' I have yet to find anyone who was actually offended by it."
Despite Gervais' assessment that ratings went up for this year's awards, Nielsen Co. reported that 17 million Americans watched the ceremony -- the same number as last year.