'RHONY' star Luann de Lesseps strikes plea deal to avoid jail time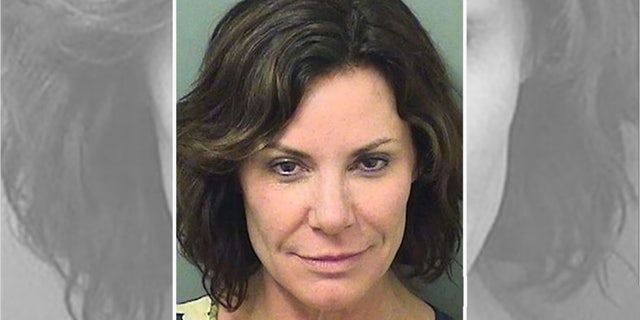 Luann de Lesseps won't have to worry about spending another Christmas behind bars.
A Palm Beach County, Fla., judge signed off on a plea deal that avoids jail time for the "Real Housewives of New York" star on Wednesday morning, per court documents obtained by Page Six.
De Lesseps agreed to plea guilty to battery, trespassing and disorderly intoxication in exchange for the felony charge against her being reduced.
She will also perform 50 hours of community service (with at least 10 hours per month) and attend two Alcoholics Anonymous meetings a week in New York, per the deal. The "Countess and Friends" star will also attend a Mothers Against Drunk Driving victim impact class and she cannot use drugs or alcohol.
She will be required to submit to random testing throughout her year-long probation.
De Lesseps, 53, already wrote an apology letter to the cop she hit.
Page Six previously reported that de Lesseps was arrested on Christmas Eve in Palm Beach after she was busted with an unidentified man in a room that wasn't theirs. She drunkenly threatened to "kill" the cops arresting her, and even slipped out of her handcuffs at one point.
She checked herself into rehab shortly after — and again in July after her kids and ex-husband sued her.
"I found out about this whole story, that I was getting sued, in the press," she told Megyn Kelly upon her return from rehab. "That was devastating, I felt betrayed, I felt so hurt by that. I had my heart set on that house, my heart. I was devastated and I lost it."
De Lesseps recalled drowning her sorrows with watermelon martinis with a girlfriend.
"I had two or three of those, then I think two bottles of rosé wine by myself, and then I probably had a six-pack of beer or something," de Lesseps shared. "I was dancing in my kitchen with a bikini on."
This story originally appeared in the New York Post.