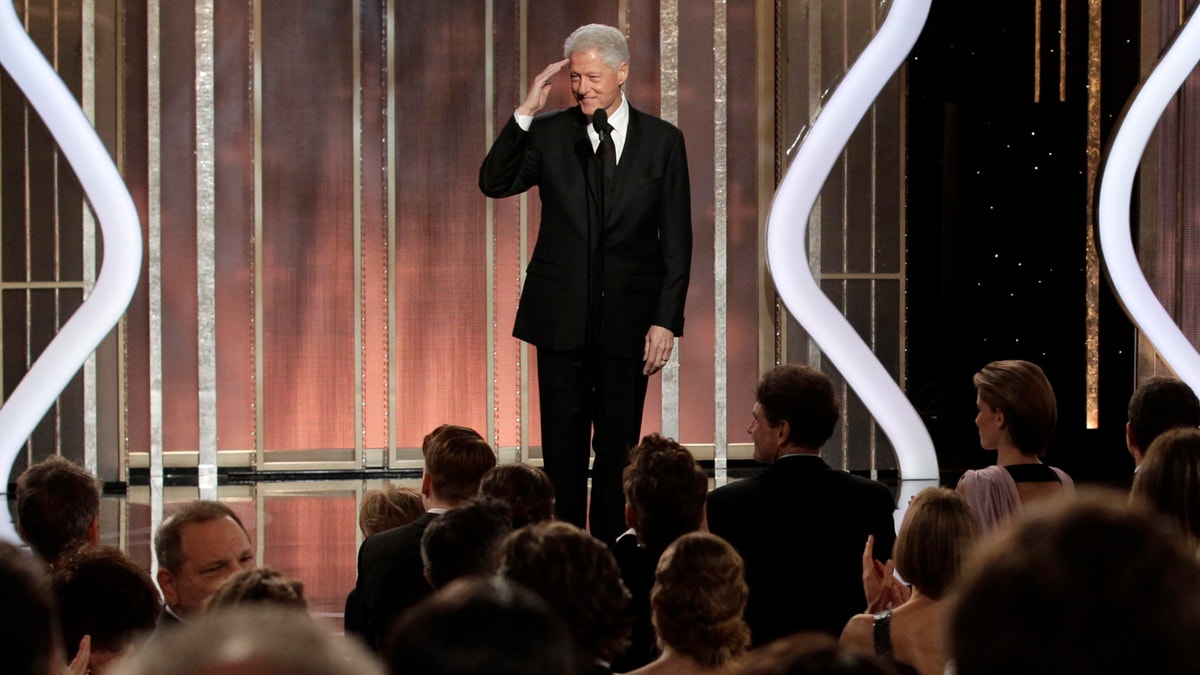 LOS ANGELES – Now that's pull.
The 42nd President of the United States, aka Bill Clinton, took the stage on Sunday night to present clips of Steven Spielberg's "brilliant" epic "Lincoln."
The President's presence at the star-studded awards show was kept under complete wraps, with very few people connected to the show aware of the "special guest."
But one audience member knew all about it: "Lincoln" director Steven Spielberg, who reportedly orchestrated the whole thing.
"We had this on lockdown," DreamWorks co-chair/CEO Stacey Snider told Deadline.com. Dreamworks is one of three studios involved with "Lincoln."
And even some who thought they knew about the surprise, did not. They were lied to and told Prince Albert of Monaco would be presenting, the trade site reports.
Co-host Amy Poehler didn't waste time acknowledging her excitement and surprise, if for a slightly different reason.
"What an exciting special guest," Poehler, who memorably impersonated the secretary of state on "Saturday Night Live," gushed. "That was Hillary Clinton's husband!"
But this was not the only mainstream media "guest appearance" the former-POTUS has attended in recent days. Clinton spoke during the Samsung presentation at the Consumer Electronics Show in Las Vegas last week.