Report: John Edwards Mistress Rielle Hunter Heading to Oprah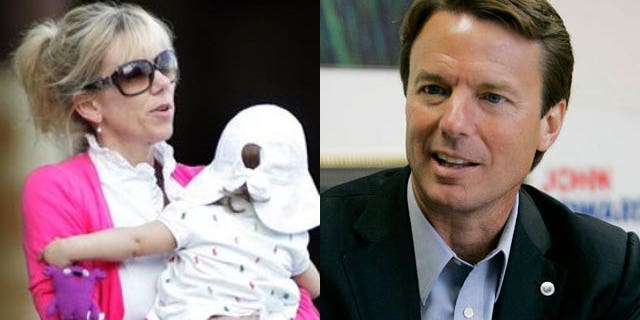 Rielle Hunter, the former mistress of two-time Democratic presidential candidate, John Edwards, is scheduled to make a high-profile appearance on The Oprah Winfrey Show in May according to the National Enquirer, The Wall Street Journal's Washington Wire blog reported Tuesday.
It is an exclusive interview and the first television appearance for Hunter, who is the mother of a two-year old daughter fathered by Edwards.
The Enquirer reports that the interview will take place in Hunter's Charlotte, N.C., home, and that while Hunter mulled offers from both Barbara Walters and Diane Sawyer-Oprah won out in the end.
FOX411: John Edwards, Rielle Hunter Made Sex Tape While She Was Pregnant
In May of 2009, Oprah sat down with Edwards' wife, Elizabeth, in which she discussed her husband's infidelity and denied any knowledge of the paternity of the child-which Edwards had initially denied.
RELATED: Rielle Hunter Repulsed by GQ Photos
In January, the Edwardses announced they are legally separated.