Reality Star Evelyn Lozada Makes It Official: She's Having A Boy With Baseball Pro Carl Crawford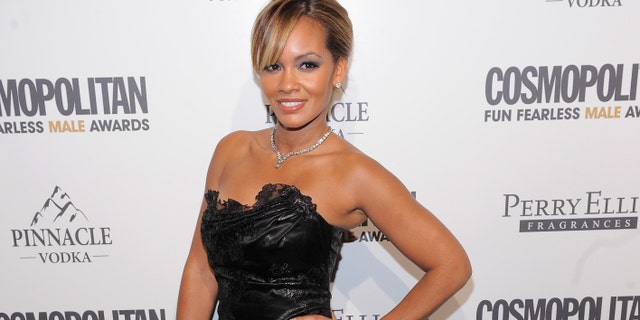 It's a boy! Or at least it will be, come March, for Evelyn Lozada.
"Surprisingly, I found out when I had my first trimester screening," the reality star, 38, told PEOPLE magazine. "I was about 13 weeks when they told me the sex! I was honestly praying for a boy. I have wanted to have a son for years."
This is the latest happy news for the "Basketball Wives" star, who got engaged to father-to-be, Los Angeles Dodgers outfielder Carl Crawford, over the holidays.
The mother-to-be said her daughter Shaniece, 20, was alongside her mother when she found out the sex of her sibling. She joked that her daughter is happy that she can still be the princess of the family.
"We were both so happy. There are all girls on my side, so this will be our first boy. My family is over the moon," Lozada told People. "Every time I go to the doctor, I have them check to make sure it's a boy. I'm still in disbelief."
The reality star revealed in early December that she was expecting a baby after her daughter posted a picture of a pregnant Lozada on Instagram.
The snapshot's caption read: "You deserve everything that GOD sends your way. I am so excited to meet my new sibling! #youjustkeepwinning #babyswag #JOY @evelynlozada."
While she kept the news of the father on lockdown for a while, she later revealed it to be Crawford.
According to People, Lozada, who is seven months along, will be celebrating her upcoming arrival with a "diapers and diamonds" themed baby shower Feb. 8 in Los Angeles. The party will be hosted by daughter Chaniece and her "Basketball Wives" co-star Shaunie O'Neil, as well as two close friends.
After the shower, the parents-to-be will focus on their next big decision – the baby's name.
"Carl and I have a few in mind, but haven't decided yet," Lozada teased.
Follow us on twitter.com/foxnewslatino
Like us at facebook.com/foxnewslatino