'Real Housewives' star Lydia McLaughlin talks Shannon Beador feud: 'It's really hard for me to understand her'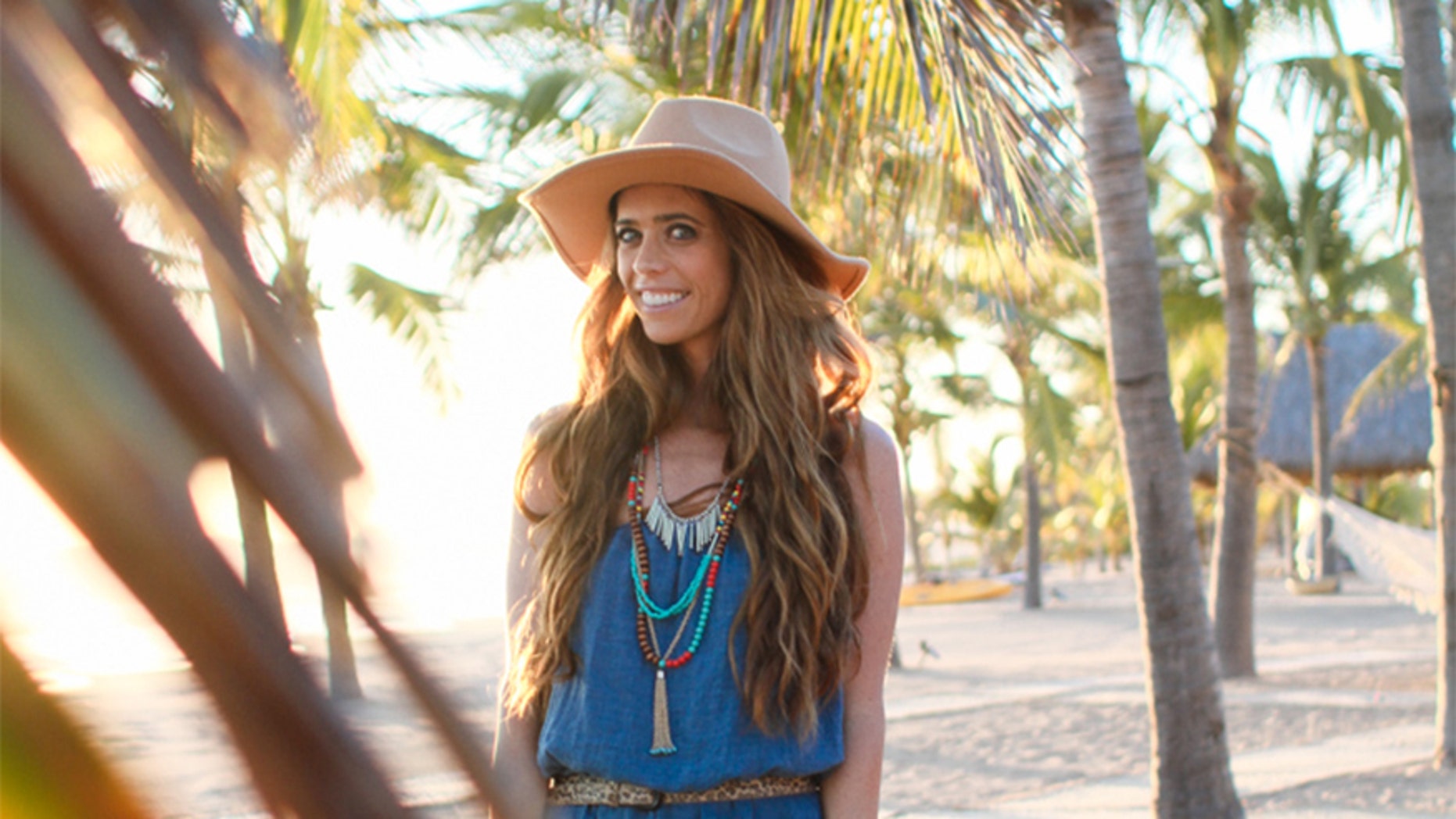 After a four-year hiatus, this Housewife is ready to shake things up.
Lydia McLaughlin made a grand return to Season 12's "Real Housewives of Orange County" and the mother of three is already tackling loads of drama. But why did the 36-year-old publishing mogul want to tackle the non-stop feuds again in front of cameras?
McLaughlin spoke to Fox News about why she's back, what she didn't miss, and why fans shouldn't expect her to work things out with fellow Housewife Shannon Beador anytime soon:
Fox News: You experienced a four-year hiatus. Why the long break?
Lydia McLaughlin: My husband and I wanted to have a baby. We have other children, but I just didn't want to wait to do that. So I pretty much took a maternity leave. And I just didn't feel comfortable coming back while having such a little one. I just wanted to completely immerse myself in being a new mom. I wanted my focus to strictly be on my family.
Now just felt like the perfect timing to come back. My husband and I have just launched a new magazine and I've been doing a blog, which is an outlet to pursue a passion of mine. I didn't think I was ready to add another thing onto my plate, but it's been fulfilling and fun.
Fox News: What did you miss the most about being a Housewife?
McLaughlin: There's a lot of great things that come with being a Housewife and its mostly fun. I enjoy getting to film with my mom. I literally grew up in a TV station. My dad owned a TV station and I would be on set and in front of the cameras. I've spent my whole life being surrounded by TV production, so I definitely missed that while I was away. I was really excited to be back in the mix.
Fox News: What didn't you miss?
McLaughlin: I honestly didn't miss the drama. Just the craziness of the friendships with the women… it can be hard. I'm definitely not against people pointing out things about me and having me take a look in the mirror, but it can be tough with social media. I definitely didn't miss that.
Fox News: You didn't keep up with the show while you were away. Why?
McLaughlin: I think once you've been on the show you just know so much. To watch the show go on without me was hard, and I didn't need the drama. Watching it felt too real because I knew the girls too well, so I felt too invested. I did watch 'Real Housewives of Beverly Hills,' though. But that felt like entertainment to me. With the 'Orange County' crew, I actually know them. So I didn't want to watch it.
Fox News: A lot of women of the 'Real Housewives' franchise end up getting divorced. What's the secret behind your lasting marriage?
McLaughlin: I don't think there's a secret. I just really love my husband and he really loves me. We make our marriage a priority and we are really invested in each other. My family is the most important thing to me, so that's always first. If there's ever a minute where I felt the show was [interfering] with my marriage, even a second, I would never participate.
You'll never see my marriage as my storyline on the show, unless it's me talking about how amazing my husband is because my marriage is very sacred to me. It's too special and I would never do anything to jeopardize that, on or off the show. It's that simple. My husband and I also come from really successful marriages. Our parents are still together, so we have really good role models. We did premarital counseling in our church before we got married. We were both virgins before we got married. I'm very traditional about marriage.
STARS WHO SAVED THEMSELVES FOR MARRIAGE
Fox News: How does your family feel about you putting your life in front of cameras?
McLaughlin: I would never do this if I didn't have their support. I'm an Italian woman and family means everything to me. My mom loves the show… My husband is proud of me and he's along for the ride. My dad reads every blog and probably Googles my name once a day just to see what's going on. So a lot of times I get some of my inside gossip on the internet from him!
Fox News: How much of the feuds and fights are real?
McLaughlin: Oh, 100 percent. There's never a fake fight… if anything, the fights get worse when the cameras go down… It's super intense. If the girls don't like each other, they don't like each other. There's no need to pretend.
Fox News: Who did you have the most conflict with this season?
McLaughlin: I think it's pretty obvious, but for me it's been Shannon. It's really hard for me to understand her and where she's coming from. I'm not used to her type of personality. I feel like she's constantly combative with me… She pushes my buttons constantly and repeatedly.
Fox News: Will you two ever work things out?
McLaughlin: I think it's really hard [to do that]. If we do work things out… now we're at the stage when we're watching the beginning of [that conflict] again. I've already seen one scene where we're yelling at each other when we thought that issue was resolved. But then we're having to hash it out again on a public forum.
And then she tweets something about me that hurts my feelings, so we're back at square one. So I think it's really hard… If you have a conflict with a girl, and you move on, you then have to relive it again when the world sees it. And then you have to relive it again at the reunion. So it's pretty tough to overcome that, which is why I think after 10 years, Tamra and Vicky have such a hard time with each other. Imagine doing that cycle again and again for a decade. Yeah, that's why they can't stand each other.
Fox News: What's a big misconception you feel the other Housewives have about you?
McLaughlin: I don't really know, to be honest. I think, from the last time, I learned you can't worry about what other people think of you… I don't really know what they think of me, but the ones who are my friends hopefully know me and my heart. If I cared what they thought then I probably wouldn't be a Housewife.