Rascal Flatts concert abruptly ends when venue is evacuated over 'security concern'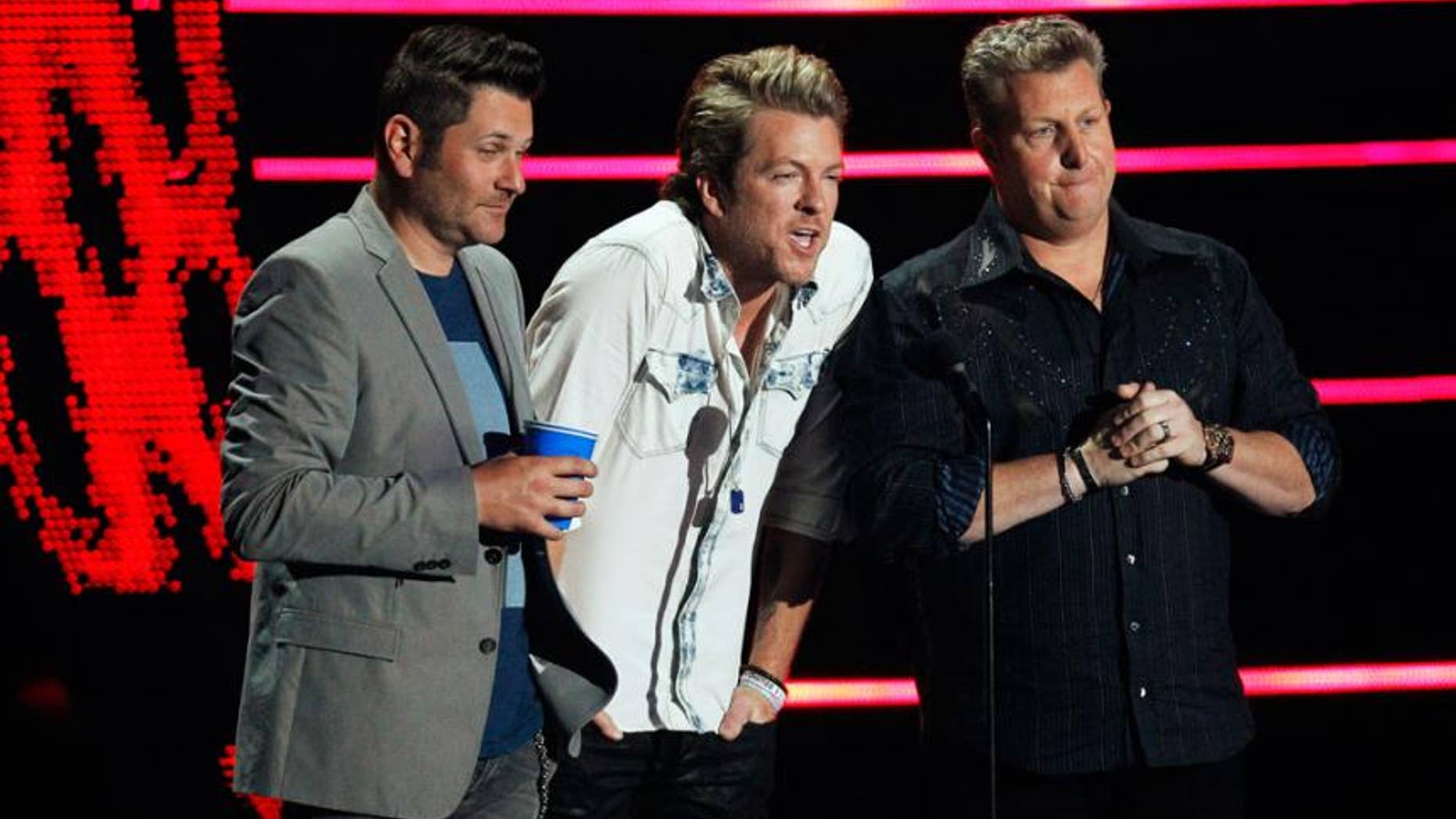 A Rascal Flatts concert came to an abrupt end on Thursday night when the band was ushered offstage in the middle of their show at the Ruoff Home Mortgage Music Center just outside of Indianapolis.
"Indianapolis - Due to a security concern at the show last night, standard procedures were quickly executed and everyone was able to safely leave the building," the band said in a statement. "The safety of our fans, band and crew is always the top priority for us, so we are so thankful for everyone who jumped into action and for your understanding. We will be back soon!"
A rep for the Flatts had no further comment. The Hamilton County Sheriff's Office did not immediately return Fox News' request for comment.
Fans were left confused when the country band, without notice, left the stage followed by an announcement several minutes later that everyone had to evacuate the 24,000-capacity venue.
Concertgoer Britni Sherlock told the Indy Star, "We continued to wait in the pavilion, and that's when security came up to everyone and told us to leave. I asked what was going on and he replied, 'We were told to evacuate the pavilion immediately.'"
An attendee, who was seated in the general admission area close to the stage, recounted the incident to the Indy Star.
"[Rascal Flatts] had just finished their song 'Banjo' and did what was thought to be the false 'goodnight' before the encore," Andy VonDielingen said. "Their piano player started to play and then just stopped and left. A few minutes later lights come on and security is pulling some guy looking to be in his 20s out of the pit...Everyone is standing around, looking at each other and wondering what is going on."
Live Nation, which owns Ruoff Home Mortgage Music Center, told the outlet, "Venue staff and local officials followed standard protocols to ensure the safety of guests, the artist and staff."
The scare comes one month after the Avett Brothers shut down their show after a man brought a gun into the venue.