R. Kelly arrested on child pornography, charged with racketeering and sex-related crimes
R. Kelly, the hit-making R&B singer who has been dogged by sex abuse allegations for more than a decade, was arrested Thursday on child pornography and other charges in Chicago, a spokesperson for the U.S. Attorney's Office for the Northern District of Illinois told Fox News.
Kelly was arrested on a 13-count federal indictment, which included child pornography, enticement of a minor and obstruction of justice charges, the spokesperson said. He has been charged with racketeering and sex-related crimes against women and girls in sweeping New York federal indictment.
The 18-page indictment unsealed Friday accuses Kelly and members of his entourage of recruiting women and girls to "engage in illegal sexual activity with the singer." He is the only person named in the indictment. It describes rules that Kelly had for the women, including not allowing them to eat or use the bathroom and not permitting them to look at other men and telling them to keep their heads down.
R. KELLY DOESN'T WANT EX-WIFE SPEAKING ABOUT HIM PUBLICLY
Besides racketeering the indictment includes charges of transporting for prostitution and coercion or enticement of a female. It claims Kelly and his business manager, Derrel McDavid, threatened, intimidated and pressured the girl and her parents to falsify police reports and give false testimony to a grand jury. The indictment also alleges they arranged for the girl and her parents to travel overseas prior to his 2002 indictment so they'd be unavailable to law enforcement investigating the case.
Kelly was acquitted at trial on pornography charges. His attorney denied wrongdoing again Friday.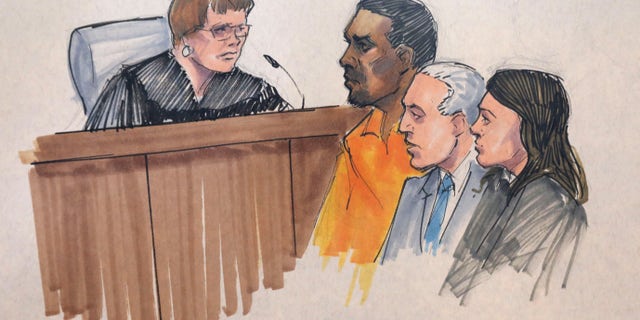 The indictment says payments to the girl and her father continued after the trial.
Employee Milton "June" Brown also was also indicted on similar allegations, according to the Chicago Tribune.
R. KELLY PLEADS NOT GUILTY TO NEW SEXUAL ASSAULT CHARGES
Kelly's attorney, Steve Greenberg, said Friday that agents were "professional and courteous" when they arrested Kelly on Thursday evening while he was walking his dog in Chicago. Kelly is being held at a downtown Chicago federal lockup. Greenberg says Kelly hopes to be released after a bail hearing early next week.
Greenberg says Kelly was aware of the federal investigations and the charges weren't a surprise. He says the conduct Kelly has been charged with in federal court "appears to largely be the same" as what he is charged with in state court.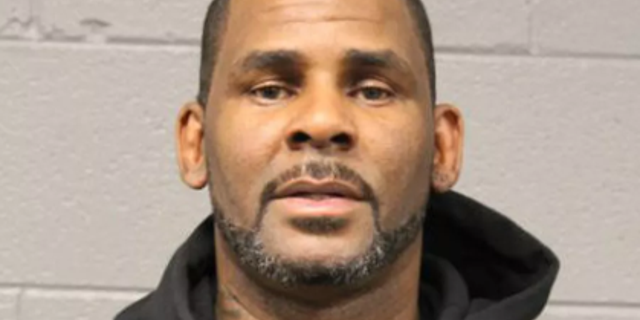 New York's WNBC-TV, which broke the story, reported earlier that Kelly was arrested by New York Police Department detectives and Department of Homeland Security agents and was expected to be brought to New York.
The spokesperson said Kelly's charges relate to offenses that occurred in the Northern District of Illinois and did not know the origin of reports linking Kelly's arrest to crimes in New York.
Kelly has for decades been the subject of sexual abuse allegations -- some involving minors. The R&B singer was acquitted in 2008 of child pornography charges stemming from a videotape that allegedly showed Kelly engaging in sex acts with a 13-year-old girl.
R. KELLY'S ATTORNEYS ASK JUDGE TO DISMISS SEX ABUSE LAWSUIT
He was charged in February with 10 state counts of sexual abuse involving four victims, including three minors. He pleaded not guilty and was released from Chicago's Cook County Jail after posting bail. More charges were filed against him in May.
The indictments against his former manager and employee were disclosed in a Twitter message by Jason Meisner, a reporter for the Chicago Tribune.
CLICK HERE TO GET THE FOX NEWS APP
Emails from Fox News to the NYPD and DHS were not immediately returned.
The Associated Press contributed to this report.