Quentin Tarantino's Film Editor Sally JoAnne Menke Dies in L.A. Heat Wave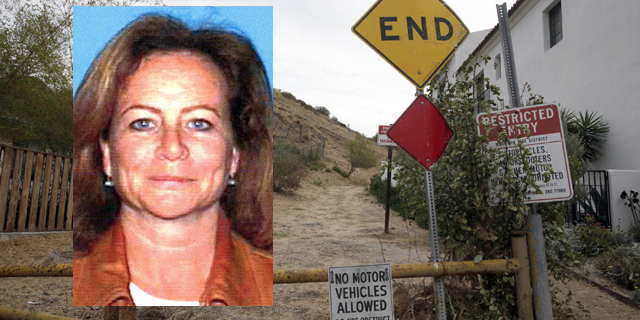 NEWYou can now listen to Fox News articles!
It looks like Quentin Tarantino's longtime film editor died from heat stroke on a hike during the record heat wave in Los Angeles.
The body of Sally JoAnne Menke, 56, was discovered at 2:15 a.m. local time Tuesday in rugged Beachwood Canyon on the west side of Griffith Park, assistant coroner Ed Winter said. Her black Labrador retriever was standing near the body.
Investigators suspect she died of hyperthermia Monday in Griffith Park, when downtown Los Angeles was on its way to a record high of 113 degrees Fahrenheit, Los Angeles County coroner's Lt. Fred Corral said. An autopsy was planned for Wednesday.
"She was observed in a trail. She may have been disoriented because of the heat," Corral said.
Menke, the daughter-in-law of famed cellist Aldo Simoes Parisot, edited every Quentin Tarantino film from "Reservoir Dogs" in 1992 to last year's "Inglourious Basterds," which earned her an Academy Award nomination.
Menke's other film credits include "Death Proof" (2007), "Grindhouse" (2007), "Kill Bill: Vol. 2" (2004), "Kill Bill: Vol. 1" (2003), "Daddy and Them" (2001), "D.C. Smalls" (2001), "All the Pretty Horses" (2000), "Jackie Brown" (1997), "Nightwatch" (1997), "Mulholland Falls" (1996), "Pulp Fiction" (1994) and "The Search for Signs of Intelligent Life in the Universe" (1991).
Menke and a friend went hiking in the wilderness park at about 9 a.m. Monday, Corral said. At the time, temperatures already were high.
They had a bottle of water with them and had been walking for about 45 minutes when Menke, who had a history of seizures, complained of dizziness and said she would return to her car, Corral said.
About 15 minutes after the two split up, another hiker spotted Menke on a trail. She appeared disoriented but declined any help, Corral said.
She also made a brief cell phone call at about 10:15 a.m. to her husband, Dean Parisot, who was in Canada on business, Corral said.
"Sally was truly proud of two things in her life -- above all her family, especially her children, and also her work, particularly her long collaboration with Quentin Tarantino," Parisot said in a statement.
When Menke failed to turn up after the hike, a friend organized a foot and horseback search, then contacted police at 6 p.m. when she couldn't be found. Search dogs, a police helicopter, Hollywood Division officers and the Fire Department's urban search-and-rescue squad participated in the search.