Porn star Ron Jeremy allegedly accused of sexual battery, case under review by DA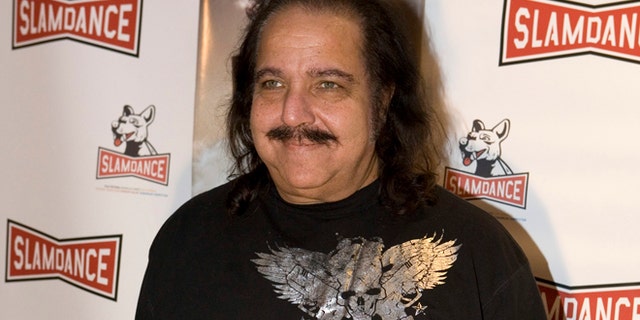 An alleged sexual battery case against former porn star Ron Jeremy is now under review by the Los Angeles County District Attorney's office, according to TMZ.
The gossip site reported that the D.A. is reviewing a case from a woman who alleged that Jeremy followed her into the bathroom of West Hollywood's Rainbow Bar & Grill and groped her.
The D.A.'s office did not immediately return Fox News' request for comment.
This is not the first sexual assault against the famed adult industry personality.
In September 2017, Jeremy was accused of sexual assault by a woman in Washington State who claimed the 65-year-old performer grabbed her butt, groped her chest and touched her inappropriately below the belt. TMZ confirmed that the actor was cleared of the charges in March.
Jeremy's sexual history was depicted in a November 2017 article in Rolling Stone which featured more than a dozen woman who accused the former porn star of sexual assault over the past three decades.
"These allegations are pure lies or buyers remorse … I have never and would never rape anyone," Jeremy said in a statement to the mag at the time. "All serious allegations have been investigated by police and dismissed by judges, as have most of the accusations of 'groping.' I have never been charged nor spent one day in court for any of this."
Following the expose, the performer was banned from attending the AVN Adult Entertainment Expo and Awards in January.
"I was not planning on attending the AVN's this year anyway as I'm filming 2 movies and performing stand up comedy all week," Jeremy said in a statement to The Wrap. "All serious allegations are false. The truth with [sic] come out soon."