PHOTOS: A Tour of Cara Delevingne's Body, Through Tattoos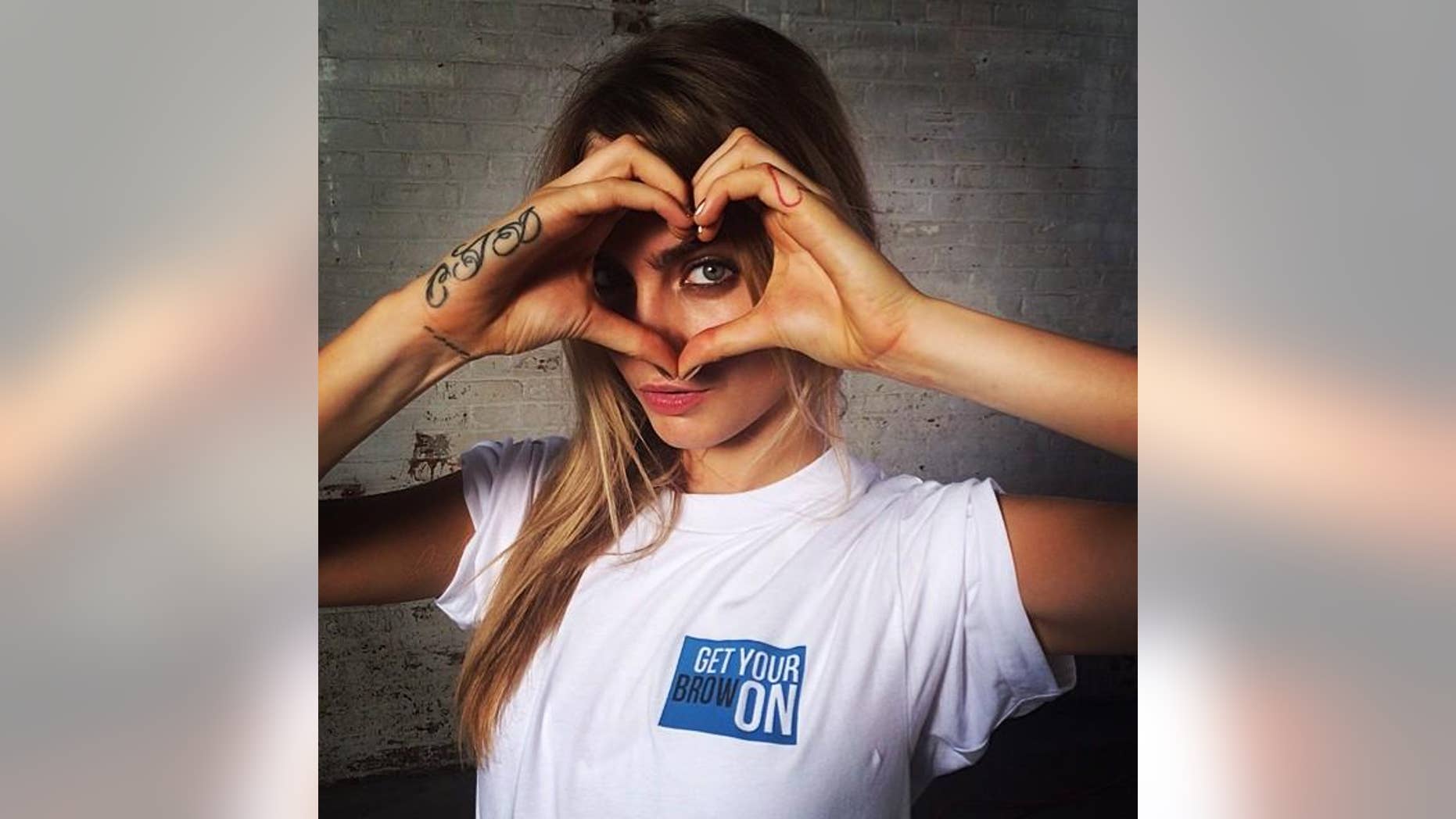 Cara Delevingne isn't shy about showing her body on Instagram, probably because nobody's shy about looking. Especially us.
As a result of becoming acquainted with Cara's excessive epidermis, we're thoroughly aware of her growing collection of body art. At first, it didn't seem like much — a tattoo here, a tattoo there. But pretty soon, we began to realize she was virtually covered in ink, from her fingers to the soles of her feet (then back up to her fingers again, then down to her underboob and hip).
Let us show you what we mean: Below, we present a a tour of Delevingne's body, told entirely in tattoos. Take a good look before she becomes one huge canvas of cursive scribbles and obscure bacon references.
Lion Finger Tattoo
Cara inked a lion's head on her right index finger in May 2013. "My first tattoo!! Lions rule!" she captioned the following photo on Instagram:
'CJD' (Cara Jocelyn Delevingne)
A few weeks after losing her tattoo virginity, Delevingne went back to tattoo artist Bang Bang in NYC to get her initials on her hand.
'Made in England'
The underside of Cara's left foot features a tattoo reading "Made in England," ironically given to her by NYC tattoo artist Bang Bang.
'Pandora'
Cara has her mother's name, Pandora, inked into the underside of her upper left arm.
Heart Finger Tattoo
On her left pinky, Delevingne sports the outline of a heart. Friend Kelly Osbourne has a matching one, too.
'DD'
In June of 2014, Delevingne and fellow model Jourdan Dunn got matching hip tattoos reading "DD" in honor of their (respective) last initials.
'XII'
In the following shots from LOVE magazine and TopShop, a tattoo of the Roman numeral "XII" — reportedly her lucky number — can be clearly seen on Cara's ribcage.
Diamond/Southern Cross Ear Tattoo
Cara has two distinct designs in and around her right ear: a diamond on the scapha, or upper external part of her ear; and a Southern Cross, or Crux constellation, inked at the front, back, top and bottom of her ear.
'Breathe Deep'
Delevingne got the words "Breathe Deep," in white ink, tatted onto her right bicep in early July 2014.