Philip Seymour Hoffman, 46, Found Dead In NYC Apartment, Stars React To Passing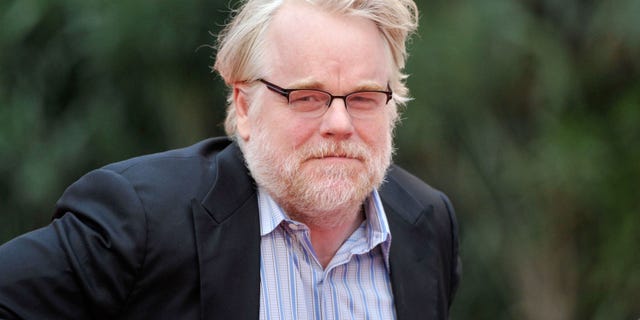 Philip Seymour Hoffman, who won the Oscar for best actor in 2006 for his portrayal of writer Truman Capote in "Capote" and created a gallery of other vivid characters, many of them slovenly and slightly dissipated comic figures, was found dead Sunday in his Greenwich Village apartment. He was 46.
Law enforcement officials said the actor was found with a syringe in his arm and a drug overdose is suspected as his cause of death.
The two officials spoke Sunday to The Associated Press on condition of anonymity because they are not authorized to speak about evidence found at the scene.
The officials say glassine envelopes they suspect contained heroin were also found in Hoffman's New York City apartment. Those items are being tested.
The actor's family released this statement:
"We are devastated by the loss of our beloved Phil and appreciate the outpouring of love and support we have received from everyone. This is a tragic and sudden loss and we ask that you respect our privacy during this time of grieving. Please keep Phil in your thoughts and prayers."
Hoffman — no matinee-idol figure with his tubby, lumpy build and limp blond hair — made his career mostly as a character actor, and was one of the most prolific in the business.
The stage-trained actor's rumpled naturalism made him one of the most admired performers of his generation. He was nominated for Academy Awards four times in all.
Hoffman spoke candidly over the years about past struggles with drug addiction. After 23 years sober, he admitted in interviews last year to falling off the wagon and developing a heroin problem that led to a stint at a rehabilitation facility
In one of his earliest roles, he played a spoiled prep school student in "Scent of a Woman" in 1992. One of his breakthrough roles came as a gay member of a porno film crew in "Boogie Nights," one of several movies directed by Paul Thomas Anderson that he would eventually appear in.
More recently, he was Plutarch Heavensbee in "The Hunger Games: Catching Fire" and was reprising that role in the two-part sequel, "The Hunger Games: Mockingjay," which is in the works. And in "Moneyball," he played Art Howe, the grumpy manager of the Oakland Athletics who resisted new thinking about baseball talent.
Just weeks ago, Showtime announced Hoffman would star in "Happyish," a new comedy series about a middle-aged man's pursuit of happiness.
He also received a 2009 supporting nomination for "Doubt," as a priest who comes under suspicion because of his relationship with a boy, and a best supporting actor nomination for "Charlie Wilson's War," as a CIA officer.
Born in 1967 in Fairport, N.Y., Hoffman was interested in acting from an early age, mesmerized at 12 by a local production of Arthur Miller's "All My Sons." He studied theater as a teenager with the New York State Summer School of the Arts and the Circle in the Square Theatre. He then majored in drama at New York University.
In his Oscar acceptance speech for "Capote," he thanked his mother for raising him and and his three siblings alone, and for taking him to his first play. Hoffman's parents divorced when he was 9.
On Broadway, he took on ambitious roles like Willy Loman in "Death of a Salesman," Jamie in "Long Day's Journey Into Night" and both leads in "True West." All three performances were Tony nominated.
His 2012 performance in "Death of a Salesman" was praised as "heartbreaking" by Associated Press theater critic Mark Kennedy.
"Hoffman is only 44, but he nevertheless sags in his brokenness like a man closer to retirement age, lugging about his sample cases filled with his self-denial and disillusionment," Kennedy wrote. "His fraying connection to reality is pronounced in this production, with Hoffman quick to anger and a hard edge emerging from his babbling."
Two films starring Hoffman premiered last month at the Sundance Film Festival: the espionage thriller "A Most Wanted Man," directed by Anton Corbijn, and "God's Pocket," the directorial debut of John Slattery.
Soon after the news of Hoffman's death became public, celebrities quickly took to Twitter to share their hearth break and offer their condolences to his family.
Actress Michelle Rodriguez tweeted: "R.I.P. Phillip Seymour you definitely touched my heart for years with your talent and sensibility One."
John Leguizamo wrote: "We were robbed of a great talent today R.I.P. #PhilipSeymourHoffman."
Jordan Brewster retweeted: "Losing Phil Hoffman is an unspeakable tragedy. There aren't words. All our hearts are with his family and children. It's just utterly, no."
Actor John Ortiz simply tweeted: "there are no words."
Hoffman is survived by his partner of 15 years, Mimi O'Donnell, and their three children.
Based on reporting by the Associated Press.
Follow us on twitter.com/foxnewslatino
Like us at facebook.com/foxnewslatino