Pedophile Gary Glitter could make hundreds of thousands from Super Bowl song royalties, report says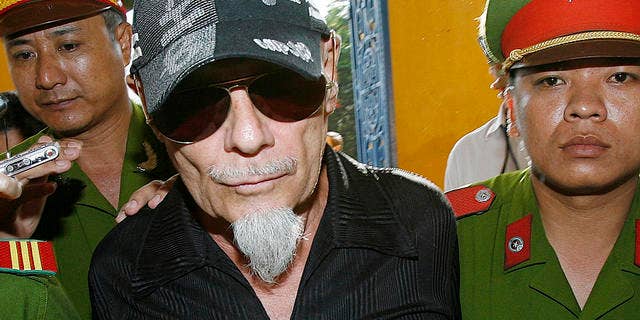 Disgraced rocker and convicted child molester Gary Glitter is set to make hundreds of thousands of dollars when his hit song "Rock and Roll Part II" is played at the Super Bowl, a new report claims.
According to a the U.K.'s Daily Mail, Glitter's 1972 hit, known as the "Hey Song," has been adopted by the New England Patriots as a theme song when a touchdown is scored.
When the Patriots face off against the New York Giants on Feb. 5, that could spell a big payday for Glitter, who was convicted in 1999 of possession of child pornography and in 2006 of child sex abuse.
In 2006, the NFL declared that they did not want teams to play Glitter's version of the song. But that has not stopped teams from using a cover version of the song by other bands, most notably by the Tube Tops in 2000.
As a result, Glitter, whose real name is Paul Gadd, is still entitled to royalties from the song , the Mail reports.