Pauly D Offers a Situation: 'Jersey Shore' Team Staying Put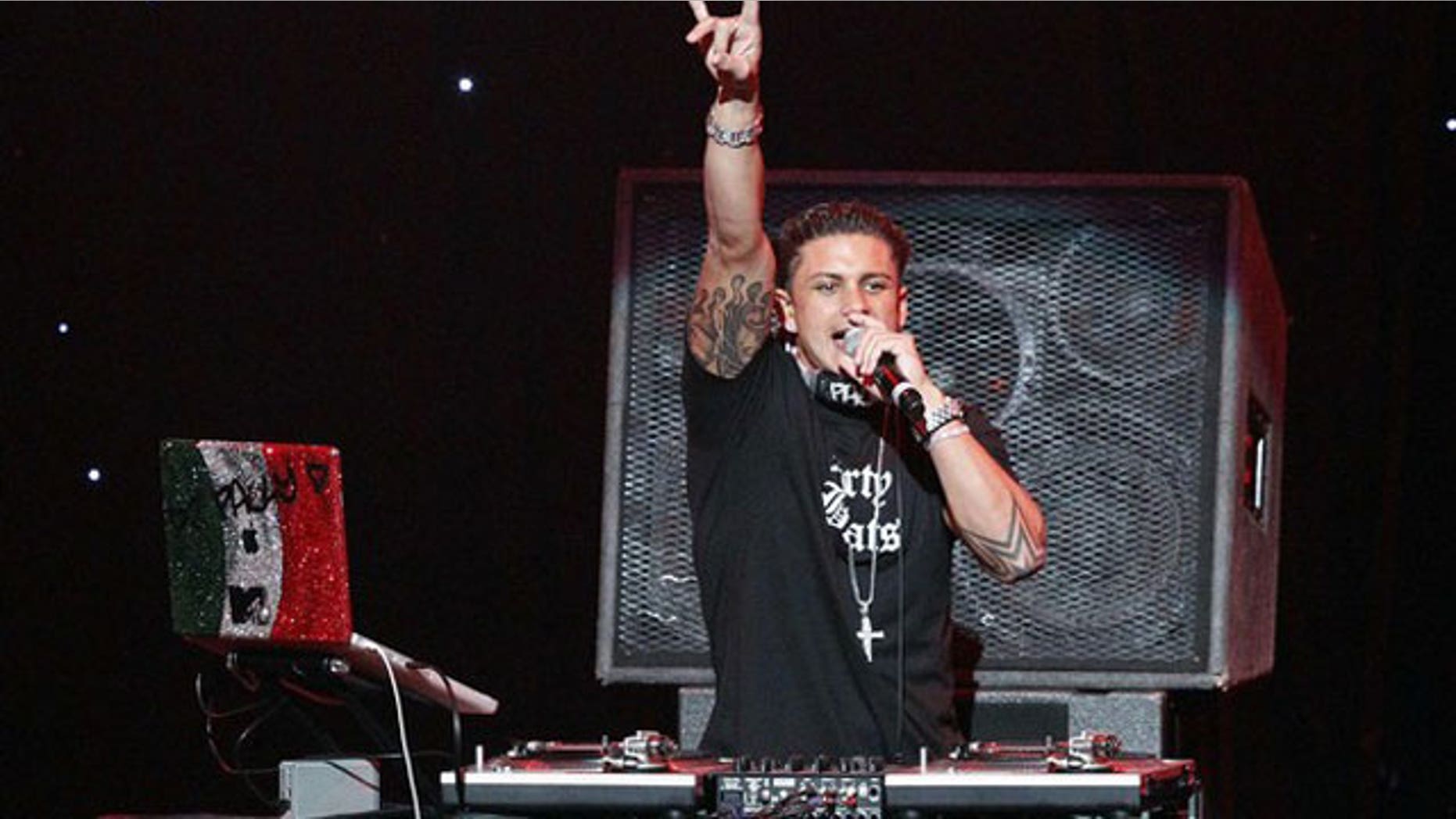 Could "The Situation" become "The Predicament?" Or instead of "fist-pumping," how about "feet-twisting?" No need to worry Jersey Shore fans, cast member Pauly D said "The Situation" and "fist-pumping" aren't going anywhere despite reports of MTV's plan to bring on a new cast following the show's fifth season.
"I don't think it's true," said Pauly D. " I don't think you can replace us because we all have our own personalities and it's not replaceable."
The busy Mixmaster got a chance to sneak away from Seaside for a weekend to fulfill his duties as a resident DJ for a few parties at the Palms Casino and Hotel in Las Vegas on Friday. The rest of the Jersey Shore crew, fresh off of shooting Season 4 in Italy, is back at Seaside in preparation for Season 5, which will begin shooting this week.
"We went straight from Italy to Jersey," said Pauly D. "I made a pit-stop in Vegas to do my thing really quick and then I'll meet them and go to the house."
And as far as shooting "Jersey Shore" in Italy, the traveling DJ said it was everything he expected.
"Oh, it was beautiful," said Pauly D. "Amazing women, amazing food, it was a great place to visit."
While the "M.V.P." frontman believes no one is going anywhere, even referring to an MTV statement earlier in the day that said the cable network has no plans to recast the show, it's not like he would personally be short on work. When he's not busy getting the crowd "fist-pumping" at the Palms in Las Vegas, a camera crew is following him and his entourage for his new MTV reality show documenting his busy life. And when he's not doing that, he's shooting a commercial for… Miracle Whip mayonnaise
"I don't like Miracle Whip, I hate it," said a laughing Pauly D, who professes his disdain for the popular condiment in the commercial. "I might be done with the Miracle Whip commercials. It might just be a one-time thing to let the world know the deal."