Paul Walker faked his death: Awful rumor causes uproar on Twitter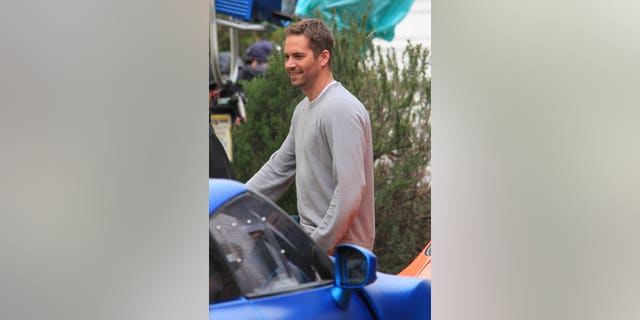 The rumors just keep coming. A new report surfaced that is causing quite the uproar on Twitter — that Paul faked his entire death, that the accident was all set up, and that his girlfriend was in on it all.
This is just getting sad. While the family of Paul Walker have been visibly and understandably broken up over the loss of their loved one, Nosinfo.com has created a "hoax" report, claiming it was all a set up.
Paul Walker Faked His Death — New Claim Upsets Fans
"Paul Walker didn't die. Nor did Roger Rodas. They are both alive and well, and their relatives well know it," the website reads under its headline "Paul Walker Girlfriend Busted On-Site Setting Up Fake Death." Below, they have photos of people around a set-up fire at the same scene — whether or not it is the same day (or even the same location) is unknown as the photos are extremely blurry.
"It has already been established that the relatives of Paul Walker are involved in a cover-up, that is the cover-up of faking the actor's death. It has been proven beyond a shadow of a doubt, here, that the accident is a fabrication and that there wasn't any real car crash. Rather, what is seen is imagery of a man-made car fire and a car pre-placed in position to be incinerated: without either Walker or Rodas inside," the site continued.
The site calls out his girlfriend, Jasmine Pilchard-Gosnell, for helping too. However, we know she was competeley distraught by the news.

"I got a phone call from him and he said it didn't look good, that from the looks Paul and Roger didn't make it. Paul's girlfriend was standing next to me when I got the phone call," Jim Thorp, eyewitness, told HollywoodLife.com exclusively. "When I told her what happened she fell, she collapsed."
These reports, which are extremely insensitive to the family and friends of the late actor who have been beside themselves, are causing quite the reaction from fans on Twitter.
Fans React To Faked Death Hoax
Below are some of the upset reactions on Twitter:
Are you shocked by this report, HollywoodLifers?
– Emily Longeretta
More Paul Walker News:
Paul Walker: Family Fued Over $45 Million Fortune — Report
Paul Walker: New Battle Brewing Over His Death
Paul Walker: Vin Diesel Posts Sweet Final Pic From 'Fast & Furious 7′