Paul Dano great in the disjointed 'For Ellen'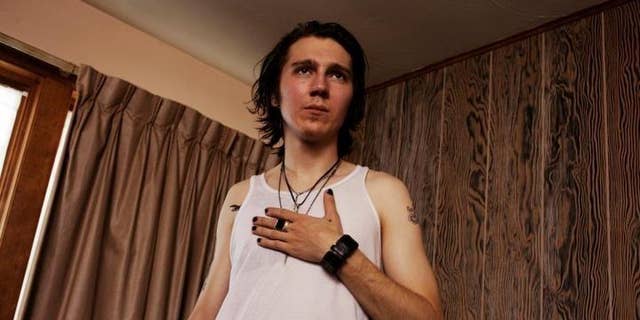 Paul Dano is a shining beacon in the bleak and disconnected indie drama, "For Ellen."
Ordinarily, coming-of-age films center on a kid or group of kids who are confronted with problems that propel them into adulthood. "For Ellen" is very interesting in that Dano is Joby Taylor, a struggling rock star who has never reached full maturity or an understanding of adulthood until his wife Claire (Margarita Levieva) files for divorce. Joby agrees to the divorce so that he can profit from the sale of their house, but is slammed with a condition: Claire gets custody of their daughter, Ellen.
Rushing overnight from a gig to intercept Claire, Joby attempts to delay proceedings with the hope of having a day alone with Ellen. Joby spends his time trying to convince everyone around him that what he wants and needs is custody, even if he hasn't truly convinced himself.
Written and directed by So Yong Kim, "For Ellen" is a film, much like Dano's character, that fails to find an emotional connection with its audience. There's a sliver of electricity between Joby and Ellen, but the overall world that Kim creates is a stand-offish one. We are merely spectators but rarely involved.
Ironically, Dano does give one of the best, if not the best, performance of his career as Joby. He plays the musician as a hollow shell of a person with an occasional glimpse of compassion flittering within. "For Ellen" is a sparse character study; we are presented with lengthy moments of Dano internally shedding his conscience, brooding or being reactionary to the people around him. It's a remarkable performance to watch, albeit in a movie that should deliver so much more.
Like Joby's dismal and discontented personality, "For Ellen" is set amidst a bleak wintry landscape, creating an unpleasant tone throughout. Kim succeeds with a gritty realism here, showing the brewing tumult within a lost individual rudely confronted with reality.
A welcome contrast to the bleak ensemble is newcomer Shaylena Mandigo as six year-old Ellen. With a lively and innocent performance, Mandingo injects fresh blood into the latter half of the film. That infuse of life also brings out a sprightly change from Dano.
The film also stars Jena Malone ("Into the Wild") as Joby's girlfriend and Jon Heder ("Napoleon Dynamite") as Fred, Joby's divorce lawyer who, like the musician, is stuck as a man-child. On the surface, the two characters couldn't look more different: Joby with his black finger nails and disheveled rock star hair, Fred quintessentially bookish and nerdy. But the two are reflections of each other, both afraid to take responsibility for their lives and move forward into adulthood.
"For Ellen" is a mixed bag; though the film is cold and at times void of emotion, Dano does give a great performance to a character absolutely worth seeing.
"For Ellen" rolls out in select cities starting September 5th and is available to rent on-demand on September, 19th.