Patricia Arquette gets political in Oscar acceptance speech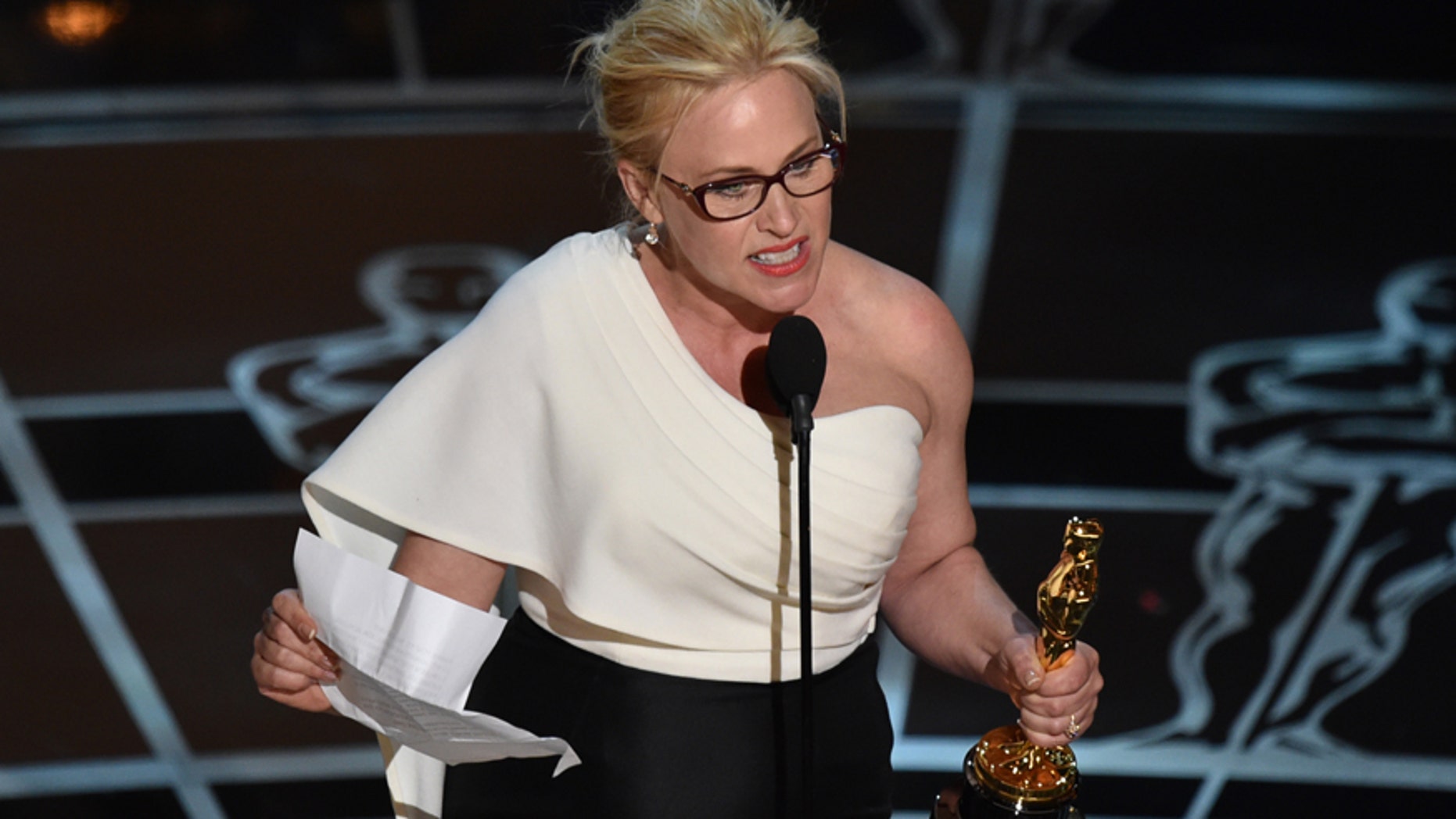 Patricia Arquette's acceptance speech for her Best Supporting Actress win started off with the usual thank yous to family and her "Boyhood" cast members.
But Arquette quickly used the national stage to promote her charity organization, GiveLove.com, which advocates for ecological sanitation, when she changed themes.
Meryl Streep cheered, pointed and shouted "Yes! Yes! Yes!" alongside a cheering Jennifer Lopez as Patricia Arquette ended her speech with a call for wage equality for women.
"To every woman who gave birth to every taxpayer and citizen in this nation: We have fought for everybody else's equal rights. It's our time to have wage equality in the U.S.," she said.
The call to action, which seemed to take the audience by surprise, had many people on their feet and cheering.
"Made my night," Streep told Arquette backstage."
Arquette plays the mother of Ellar Coltrane's Mason in Richard Linklater's sweeping look at a boy's life, filmed over 12 years.
It was the first Oscar for Arquette. She also won the Golden Globe in January.
The other nominees were Laura Dern, "Wild"; Keira Knightley, "The Imitation Game"; Emma Stone, "Birdman"; and Meryl Streep, "Into the Woods."
The Associated Press contributed to this report.