Padma Lakshmi proves moms can be sexy too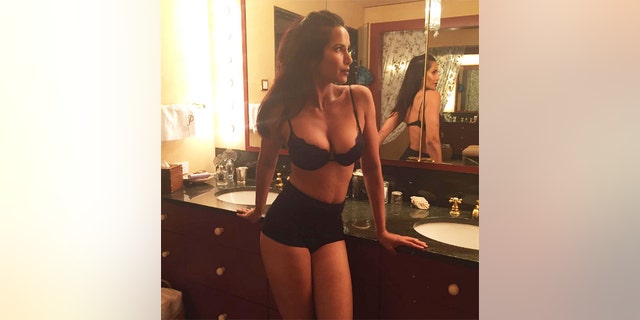 NEWYou can now listen to Fox News articles!
Padma Lakshmi is out to prove that moms can be sexy.
The "Top Chef" host shared a picture of herself in lingerie on Instagram.
She captioned the picture, "Don't hate because I'm in lingerie. Moms do that sometimes."
However, it seems the star had nothing to worry about.
Her fans chimed in, praising the mom for sharing the sexy snap.
"Not hating. At all," one user wrote. Another said, "Wow! You are my role model!!"
"Don't let anyone tell you you can't!!!"
Someone else wrote, "Absolutely! You look great! I'm also a mum and we need to wear lingerie and feel sexy sometimes too. Your page is one of my [favorites] on [Instagram]. Hello to you and little hands from me and my son."
This isn't the first time the 46-year-old has posted a revealing picture.