Ozzy Osbourne postpones show after undergoing hand surgery linked to infection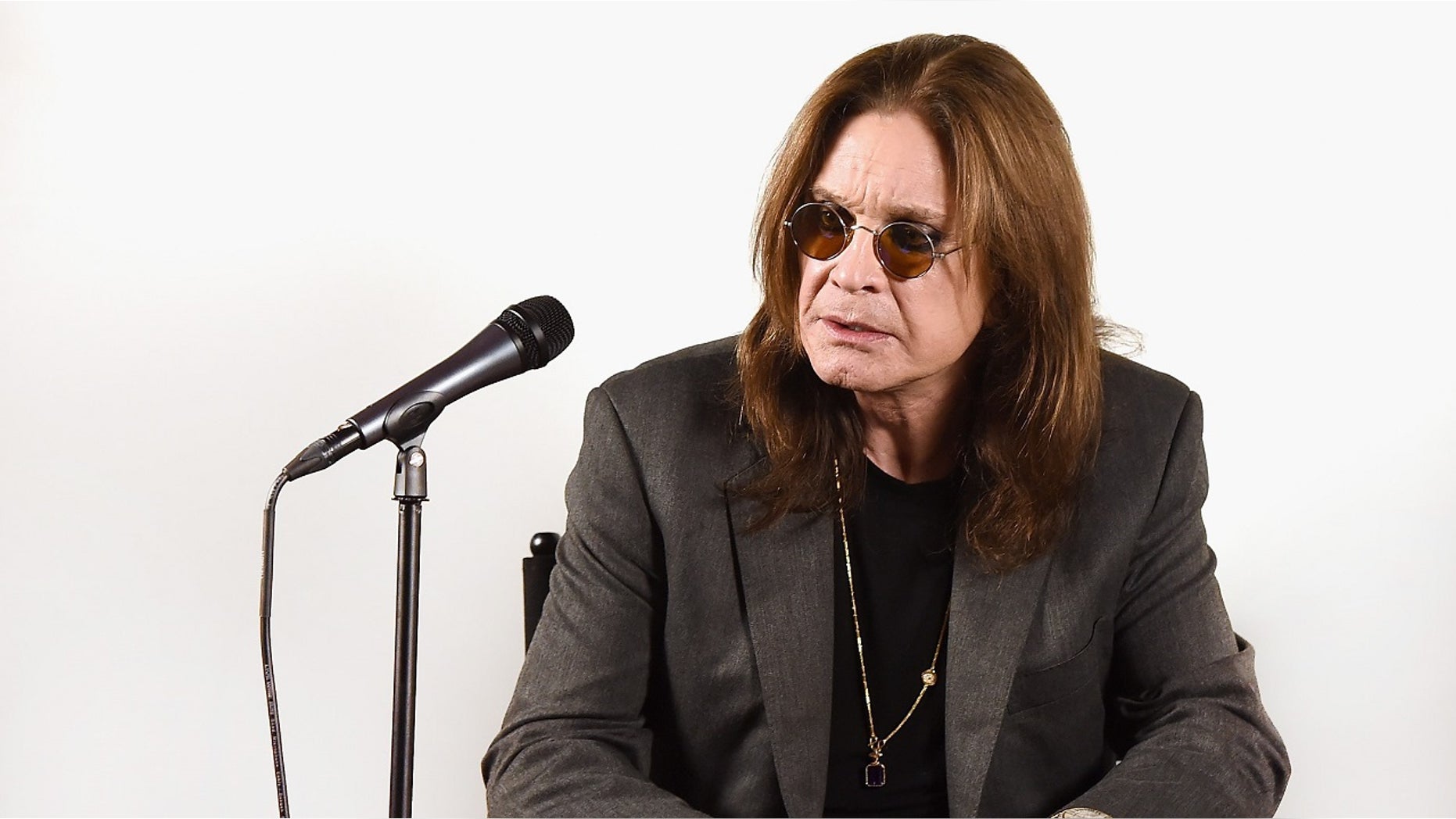 Ozzy Osbourne postponed his show on Saturday after he underwent hand surgery linked to an infection.
The 69-year-old singer announced on Instagram he was hospitalized for an infection that later required hand surgery. Osbourne was scheduled to perform at the Shoreline Amphitheatre in Mountain View, Calif., for his "No More Tours 2."
Osbourne posted a photo of himself in the hospital bed in Los Angeles eating ice cream while his right arm is bandaged up.
"Feeling better after surgery. Ice cream helps," Osbourne wrote on Instagram.
OZZY OSBOURNE REGRETS CHEATING ON WIFE SHARON: 'I'M LUCKY SHE DIDN'T WALK OUT'
Osbourne's daughter Kelly also thanked fans for their well-wishes in an Instagram post.
"Thank you all so much for your well wishes dad is doing so much better. Nothing that some rest, antibiotics and of course his favorite ice cream can't cure," she wrote.
Osbourne postponed the Mountain View concert until Oct. 16. The tour is expected to resume on Oct. 9 in Chula Vista.
The singer had announced earlier this year he would be embarking on his final tour.
"I'm not retiring," Osbourne told the Rolling Stone in February. "It's 'No More Tours,' so I'm just not doing world tours anymore. I'm still going to be doing gigs, but I'm not going on tour for six months at a time anymore. I'd like to spend some time at home."