New 'Terminator' image features Linda Hamilton in iconic role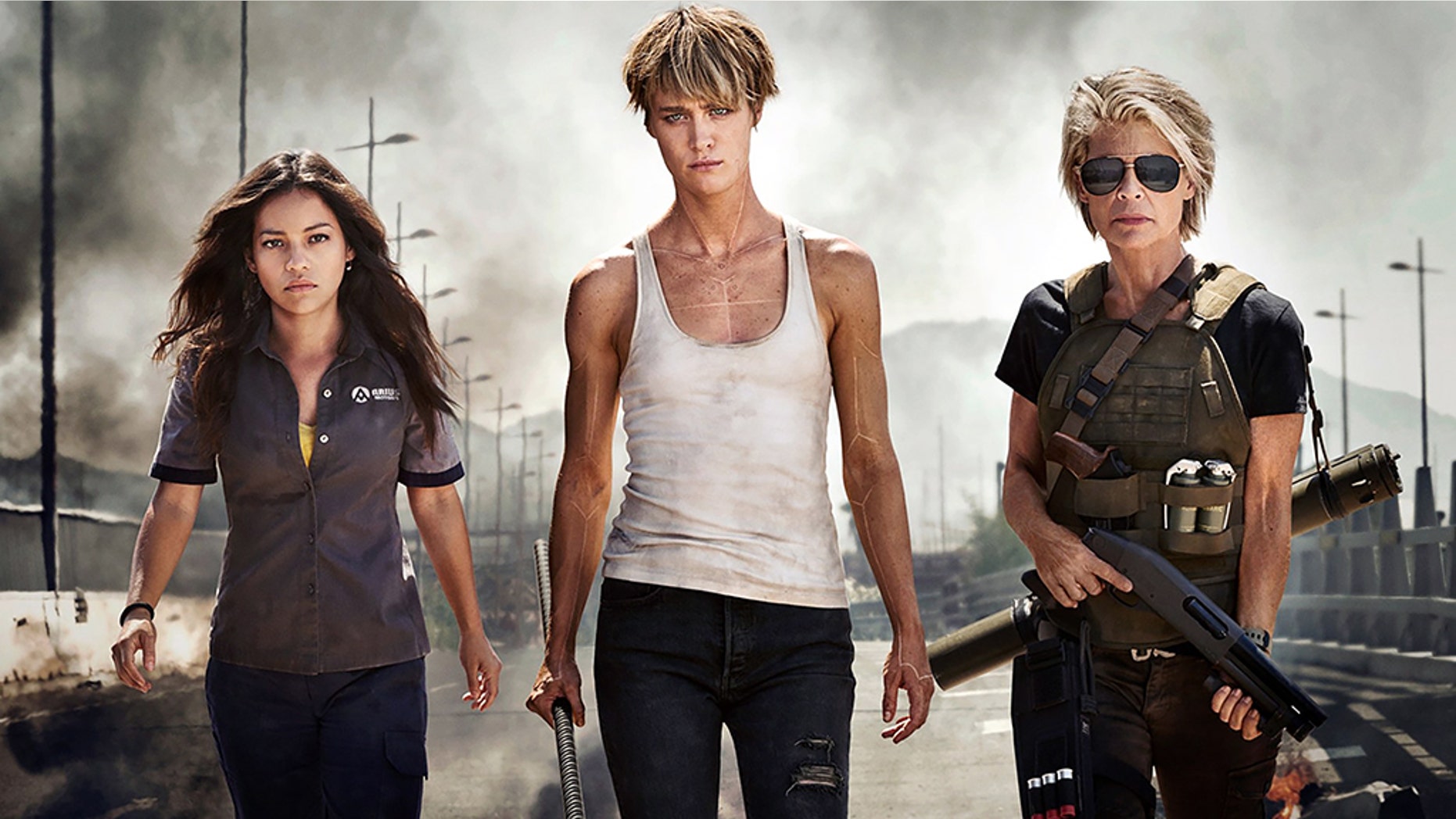 Sarah Connor is back.
Paramount Pictures released the first official image of the new "Terminator" movie on Wednesday and it featured the return of Linda Hamilton in her iconic role as the machine-fighting Sarah Connor.
Sporting a vest, a shotgun, a pair of dark sunglasses and a short haircut, Hamilton is accompanied by actresses Natalia Reyes and Mackenzie Davis in the promotional image.
"Deadpool" director Tim Miller will direct the film and original "Terminator" director James Cameron, who was previously married to Hamilton, will return to the series as a producer.
It'll mark Hamilton's first time playing Connor since her role in the second film in 1991.
"As meaningful as she was to gender and action stars everywhere back then, it's going to make a huge statement to have that seasoned warrior that she's become return," Cameron said last year following the revelation that Hamilton would return to the screen.
Arnold Schwarzenegger will also star in the film but his specific role has not been officially announced. Gabriel Luna will also be featured as a Terminator, according to Entertainment Weekly.
The untitled, in-production sequel – the sixth in the sci-fi series – is scheduled to hit theatres on Nov. 22, 2019.