New Gwen Stefani lyrics suggest Miranda Lambert left Blake Shelton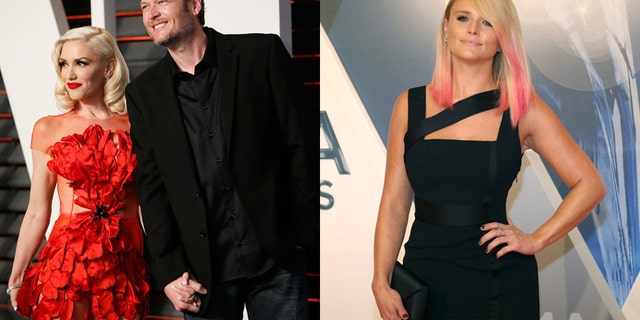 Gwen Stefani is telling it like it is.
The singer has been revealing details of her divorce and new romance with Blake Shelton through her music.
In newly released lyrics, obtained by People, from her upcoming album in stores tomorrow, Stefani appears to sing about Shelton and his ex Miranda Lambert in a song called "Rare."
"You're a sapphire, you're a rolling stone, you're a sparkle in a deep, black hole ... And I can't believe it, that you even exist ... You're rare, and I'm loving every second of it, don't you know."
She continues, "You're rare, and only a stupid girl would let it go/You're so good, and you don't even know it."
While Stefani hasn't said the song is about her new beau and his ex-wife, the lyrics appear to be a slam at Lambert for letting Shelton go.
Shelton and Lambert, who announced their split in July 2015, have remained mum on the reason for their divorce.
Shelton's new single, while not written by him, also hints at Lambert being the cause for the split.
"Girl, you gettin' over him, and I'm gettin' over her," he sings in "Came Here to Forget."
Lambert, who is dating singer Anderson East, has not responded to either Shelton's or Stefani's songs. She is planning on releasing new music this year.