Never-before-seen photos of The Beatles to make their debut at Morrison Hotel Gallery
It's been 53 years since The Beatles landed in the United States for the first time — and the British pop quartet are coming back.
Morrison Hotel Gallery in New York City and West Hollywood will premiere an exclusive selection of never-before seen photos of The Beatles on June 1 taken by photographer David Magnus.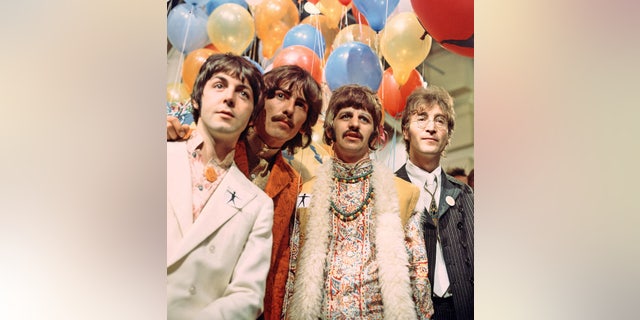 The exhibition, titled "All You Need Is Love," which was named after their 1967 hit single, captures behind-the scene snapshots taken during The Beatles' recording session of the track, which was made over the weekend of June 24, 1967. It will also mark the first time these images will be available for sale to the public.
BOBBY RYDELL HAD A REGRET AFTER MEETING THE BEATLES
"All You Need Is Love" also serves to honor the historic Our World broadcast, which is recognized as the first live, worldwide satellite program that was broadcast on June 25, 1967. It was then when The Beatles performed the now-iconic song.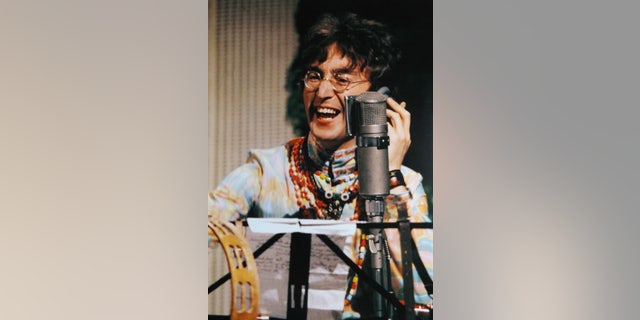 "This show represents the first coming together of music and technology through satellite broadcasting whose purpose was to reach a worldwide audience," wrote Peter Blachley, Morrison Hotel Gallery co-owner and founder, in a statement sent to Fox News.
"We think nothing of it today, however 50 years ago it was a very big deal," he added. "A big deal made even bigger by the fact that the best band on the planet, The Beatles, chose to send a message of love, hope and healing, which we hope will be even more evident in this show today."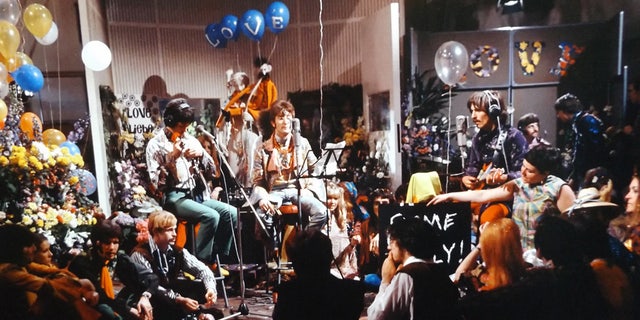 FOLLOW US ON FACEBOOK FOR MORE ENTERTAINMENT NEWS
Magnus first met the band at the age of 19 in 1963 when they were still unknown and were gearing up to perform at the UK's Stowe School.
He would go on to follow John Lennon, Paul McCartney, George Harrison, Ringo Starr and publicist Tony Barrow, developing a close relationship with the ever-traveling group. But even years later after befriending The Beatles, Magnus was still in awe by their impact on people.
"As I came from the EMI canteen, one of the female studio staff stopped me, put a hand on my shoulder and said to me, 'I must touch you as you've been in the same room as The Beatles,'" recalled Magnus to Fox News. "It was as if I carried an aura from The Beatles. This to me sums up Beatlemania."
Magnus would go on to also photograph The Rolling Stones, The Beach Boys, The Birds and many other rock bands.
"All You Need Is Love" runs at The Morrison Hotel Gallery from June 1-13.