Prolific American playwright Neil Simon has died at age 91.
According to Bill Evans, Simon's longtime friend and the Shubert Organization director of media relations, the playwright died early Sunday of complications from pneumonia at New York Presbyterian Hospital in Manhattan.
A statement from his representatives provided to Fox News confirms that his wife, Elaine Joyce Simon, and two daughters, Ellen and Nancy, were by his side when he died.
Regarded as the first playwright to have a Broadway theater named after him, Simon's work dates back to "Come Blow Your Horn" in 1961 followed closely in 1963 with the success of his play "Barefoot in the Park." Since then, he's won Tony Awards for shows "The Odd Couple," "Biloxi Blues" and "Lost in Yonkers."
In total, Simon wrote more than 30 plays and earned 17 Tony nominations with three wins. He also won a Tony for special achievement as well as a Pulitzer and the Mark Twain prize for humor. Of note is the fact that he had one Broadway season in 1966 in which four of his plays were running simultaneously: "Barefoot in the Park"; "The Odd Couple"; "Sweet Charity"; and "The Star-Spangled Girl."
At the time of his death, he was married to Joyce, an actress who he wed in 1999. She was his fourth wife after Joan Baim, Marsha Mason and Diane Lander.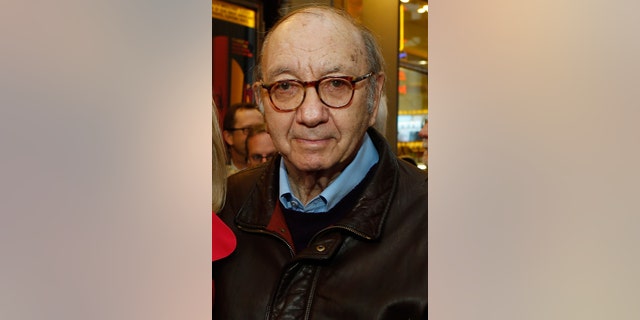 Simon was born Marvin Neil Simon in New York and was raised in the Bronx and Washington Heights. He was a Depression-era child, his father, Irving, a garment-industry salesman. He was raised mostly by his strong-willed mother, Mamie, and mentored by his older brother, Danny, who nicknamed his younger sibling, Doc.
Simon attended New York University and the University of Colorado. After serving in the military in 1945-46, he began writing with his brother for radio in 1948 and then, for television, a period in their lives chronicled in Simon's 1993 play, "Laughter on the 23rd Floor."
The brothers wrote for such classic 1950s television series as "Your Show of Shows," 90 minutes of live, original comedy starring Sid Caesar and Imogene Coca, and later for "The Phil Silvers Show," in which the popular comedian portrayed the conniving Army Sgt. Ernie Bilko.
In the second half of the 20th century, Simon was the American theater's most successful and prolific playwrights, often chronicling middle class issues and fears.
The Associated Press contributed to this report.