'NCIS' recap: Is Gibbs happy to be alive?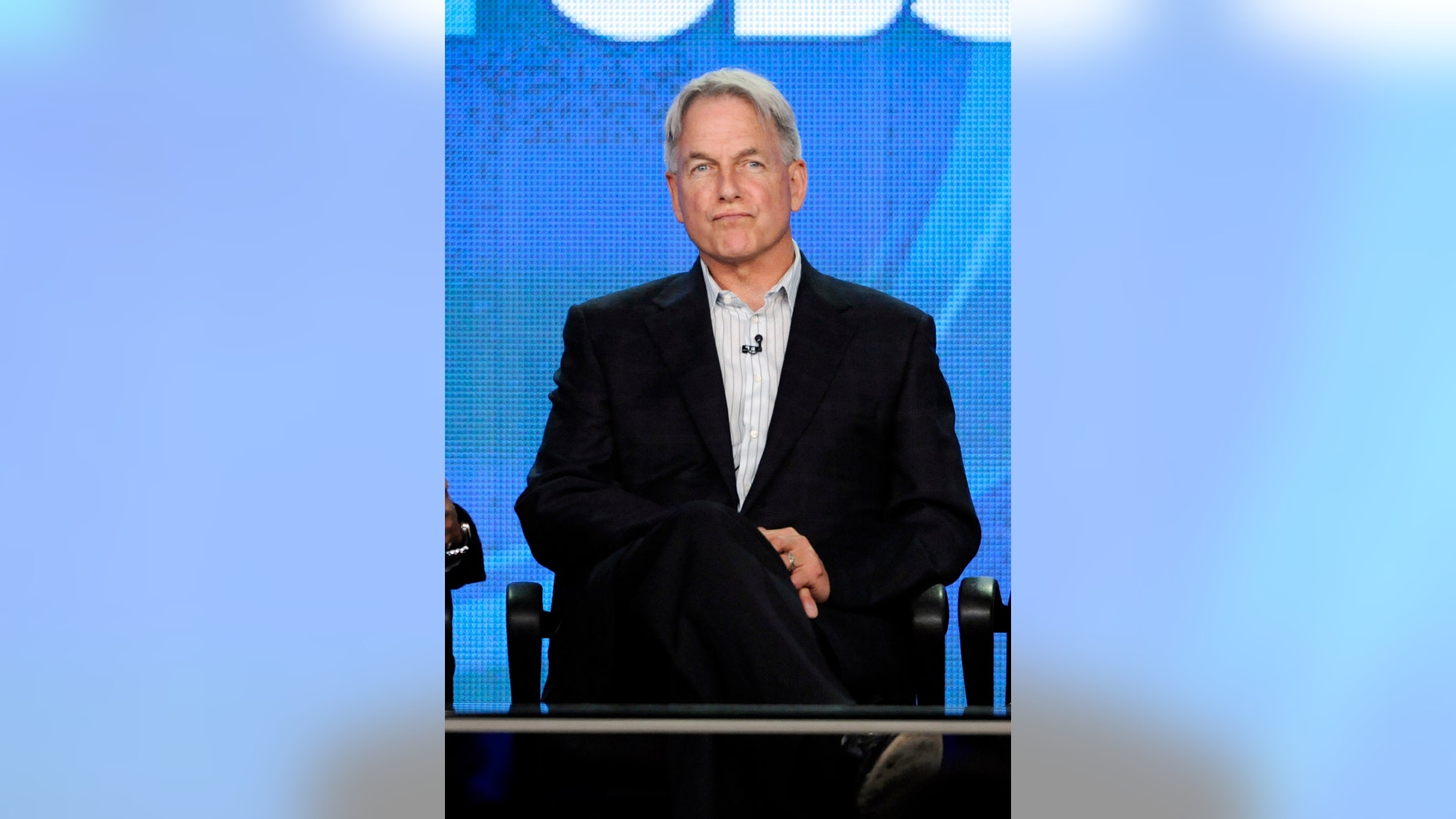 [SPOILER ALERT: The rest of this story contains spoilers for "NCIS."]
Is Special Agent Leroy Jethro Gibbs (Mark Harmon) happy to be alive? Or does he wish that the doctor who operated on him hadn't been quite so talented and had let him join his late wife and daughter in death?
"NCIS" picks up its 13th season aboard the USS Daniel Webster in the Persian Gulf on May 14, which is the date on which Gibbs was shot twice by Luke Harris (Daniel Zolghadri). He is conscious as he goes into surgery and meets Dr. Cyril Taft -- played by Jon Cryer as you've never seen him before -- a sarcastic but highly talented surgeon, who is an homage to the doctors on "M*A*S*H."
You think of Hawkeye Pierce (Alan Alda) when Taft makes quips about Gibbs' status like, "He's leaking like a rusty colander," and his music of choice for the operation is Motown, "My Girl."
The first clue that this isn't going to be an easy surgery is when Gibbs sees Mike (Muse Watkins) and we know Gibbs has coded because Mike is dead. But that is just the beginning. When the surgery is almost done, Gibbs codes for a second time. He has an out-of-body experience and he goes into the light with his daughter Kelly.
It's a happy time for Gibbs. He and Kelly revisit a day at the beach they spent fishing, until his daughter scolds him about spending too much time thinking about the past. "It's about the future now," she says. "People are counting on you. You have to fight back against the bad people still out there. If you don't, who will?" But Gibbs isn't so sure he wants to return to fight the good fight.
Meanwhile, Tony DiNozzo (Michael Weatherly) is beating himself up for not having Gibbs' six. He feels like he should have seen what was coming. He wants to stay at the hospital until the surgery is done but Director Vance (Rocky Carroll) orders him off the ship and back to Iraq to track down Daniel Budd (Giles Matthey) and his cult of teenage followers, The Calling.
As a result, when McGee (Sean Murry), Ellie (Emily Wickersham), Abby (Pauley Perrette) and Jimmy Palmer (Brian Dietzen) huddle over their phones waiting for an update, Tony has no information to share.
Fast forward to September and Gibbs proves what a tough SOB he is. He survived the surgery -- although he walks with a limp -- and he returns early to duty. And, oh, yes, he has grown out his hair, which could be a sign of the change that he is supposed to undergo this season.
Vance puts him on administrative work, and Gibbs chafes at being given a desk job, even though he admits he isn't 100 percent.
But when Tony calls in from Shanghai and invokes Rule 45: Clean up your own mess -- Gibbs says he is going to take a walk, but in true Gibbs fashion, he gets involved where he shouldn't. He visits the prison where terrorist Matthew Rousseau (Adetokumboh McCormack) is incarcerated.
When Rousseau taunts Gibbs, saying, "We are calling the shots," and refuses to give him the location of The Calling in Shanghai, Gibbs stabs him in the hand with a pen. Gibbs says, "You want to play? My game, my rules." To which Rousseau responds, "The game is changing." It may be, but not for him. He is murdered in his cell, and it is made to look like suicide, but Ducky is able to determine it was blunt force trauma, not strangulation. The Calling does indeed have a long reach.
Rousseau isn't the only one getting threats. In Shanghai Tony, who is there with CIA Officer Joanna Teague (Mimi Rogers), gets a threatening call from Budd, who says, "The game has just begun. You could end up like your boss."
The game, apparently, is convincing the U.S. Navy that the North Koreans have armed a submarine with a nuclear warhead, so the U.S. will launch an attack and start a war.
McGee figures out that there is a link that was made through Ned Dorneget's (Matt L. Jones)  computer, which has been kept active in the four months since his death.
While McGee tries to stop the game, Tony and Teague locate The Calling's hideaway in Shanghai, where they find Luke. Their arrival causes The Calling to set off a bomb, blowing up any trace of evidence of their wrong doing, but Tony is more interested in tracking down Luke.
He finds him on a rooftop about to jump. Luke says he is sorry, but is he? He pretended to be sorry back when Gibbs took him in, and he still shot him. Tony tells Luke that he can come back to the U.S. with them. But Luke says, "You saw what I did. You were there. I shot him. I killed Gibbs." Both Tony and Teague tell him Gibbs isn't dead. He doesn't believe them. Then, Luke talks to Gibbs and tells him he is sorry.
Budd is meeting with the Chinese. The Calling is his way of showing them what he is capable of, but Tony and Teague interrupt the meeting. Budd takes off with Tony on his tail. It looks as if he has escaped, but Tony catches him. Budd pretends to surrender, taunting Tony that manipulating the legal system will be child's play.
Tony says, "You are not a Bond villain. You can't speechify like one, but you can die like them," and he shoots Budd, who is going for his gun.
Meanwhile, McGee uses his super computer skill and ends the game making the submarine with the warheads disappear as if by magic. Well, it is McGee magic.
When Teague returns to D.C., McGee and Ellie give Ned's laptop -- scrubbed, of course -- to Teague, his mother, which has personal photos. And Luke goes to juvy.
Then Gibbs meets Dr. Taft at the coffee shop. It is an unusual move for Gibbs, who actually reveals his feelings. He tells Taft that it is hard with everybody watching him, thinking he is going to break.
Taft reciprocates, revealing that he and his wife lost their son to leukemia two years ago, which is why he volunteers his skills as a surgeon aboard the Navy ships. Gibbs can relate because of the loss of his wife and daughter, and in a rare moment, Gibbs admits his loneliness.
Which is when Taft asks him if he is happy or angry that he saved Gibbs life.
In true "NCIS" fashion, executive producer/showrunner Gary Glasberg leaves the question open to explore in future episodes.
"NCIS" airs Tuesdays on CBS.